What are customer service and customer success and how are they related to customer experience?
Reading Time: 12 minutes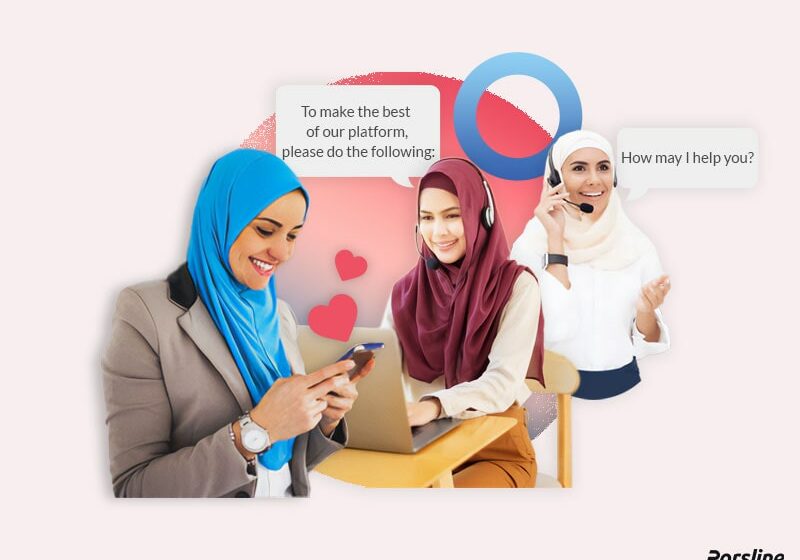 Many companies around the world want to attract more customers and ensure customer success by improving customer service and customer experience management. But few of these companies really know how to do this or what is the difference between customer service and customer success and what is their relationship to the customer experience.
In today's economic and business world, where performing any transaction and making a profit are based on the existence of the customer, every business must have a customer service and customer success team in order to achieve its financial goals.
In this post, we will talk about the definition of customer service and the meaning of customer success, and we will examine the difference between them. If you want to know the relationship between these two concepts and customer experience, read this post to the end.
What is customer service?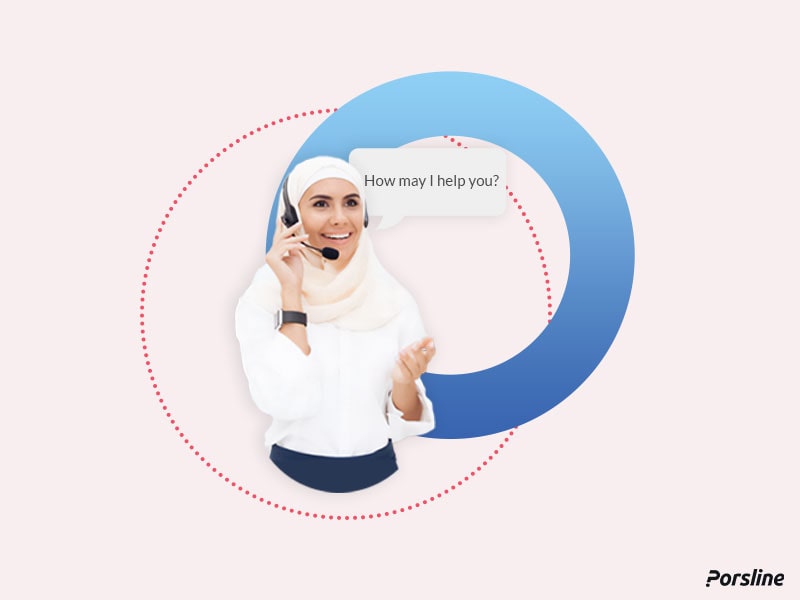 The success of any business depends on how much it can keep customers satisfied with its products and services. Using customer service or customer support is a method to help a business maintain and improve its revenue chain.
Companies that don't incur any cost to build their brand, don't improve their processes and enhance their technologies, and finally don't dedicate anything to provide service to the customer to manage their customer experience, break this chain and leave it incomplete. As a result, they never achieve their business goals.
Customer service is the support and service you provide to customers before and after purchasing your product or service, this support will keep them having a good experience with you.
You know that acquiring new customers costs 6 to 7 times more than keeping old ones. In fact, if the customer service department does not do its job well, your customer churn (aka customer attrition) rate will increase.
The U.S. Small Business Administration reports that 68% of customers give up dealing with the company if they are not satisfied with the services provided.
Keep in mind that using customer service will provide a better experience for your customers and will improve your reputation among your competitors.
What is customer success?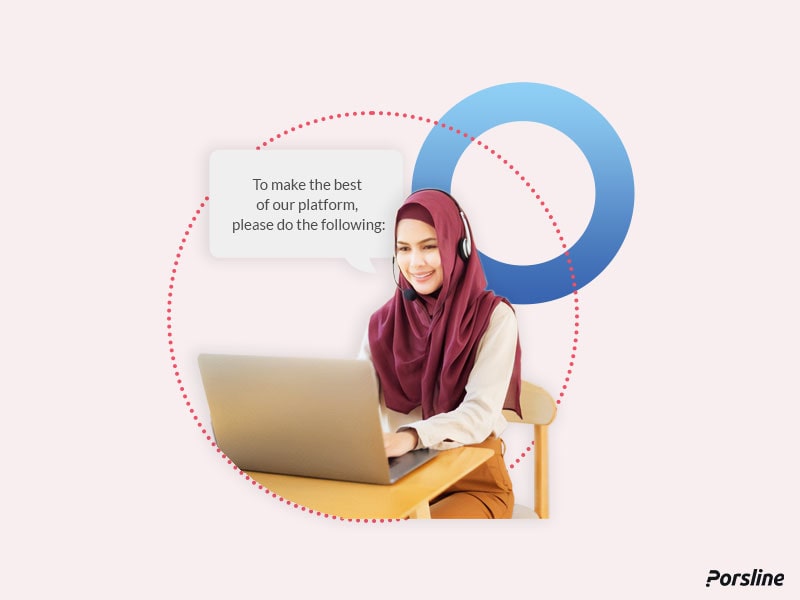 In the early 2000s, software-based services companies or SAAS (Software as a Service) faced a big problem. They had put in a lot of effort to acquire customers and now they have a large number of user accounts. At the same time, their software had also developed and became more complicated for the audience.
As a result, many users got lost due to the great complexity of this software, and their rate of using the services began to decrease which eventually led to the loss of many users.
For this reason, many of these companies decided to create teams to increase customer retention. The mission of these teams was to create more product value.
Many companies have decided to take a proactive approach by creating those teams. That is instead of waiting for their customers to use the software and face a certain problem, then solving it and providing support with the help of customer service personnel, they now address the problem before it occurs, and avoid it by providing predicted solutions.
For example, by creating a help center, the customer success team in Porsline helps users to get the necessary training before dealing with the software and answers potential questions of users in this section.
But over time, the use of these powerful tools in the software industry has flourished and has been completed with new and appropriate methods and tools. Companies have enhanced this performance by adding more roles to it including Customer Success Management (CSM).
The results of McKinsey's research on SAAS companies show that these companies have been able to reduce customer churn rates thanks to customer success teams.
Later on, this method was also used in other industries. Many big companies in the world have paid more attention to customer success with the aim to increase business growth and improve customer trust.
What is the difference between customer service and customer success?
The first and most obvious difference between these two organizational functions is that customer service is provided in response to customer demand while the customer success team works proactively.
Suppose you purchased an electronic device, and after using it for a while, you realized that a part of it has a problem. After contacting the company and the customer service department, they should check the warranty of your product. If they have a suggestion to fix the problem, they will do that or replace your product if necessary. Thus, customer service provides services before and after the purchase of a product or service.
But now assume that you are a cloud service provider. If a customer gives you a suggestion or reports a problem, then as a manager or customer success expert, it is your duty to provide the best solution to upgrade the next version of the application or software and help your customers to make better decisions about how to use the capabilities of your application or software.
In general, the role of customer success appears most when it is planned to try new possibilities to solve customer problems in the best possible way. In such cases, it is possible to simultaneously create value and solve the customer problem by introducing a new service or software.
For example, as an HR manager of a company, if you contact the customer success department in Porsline, they will provide you with solutions proportionate to your job position, company size, and other important criteria so that you can use the HR management software from Porsline the best way possible. Those solutions presented to an HR manager are probably very much different from the solutions presented to a marketing manager.
The customer success team knows all the users of the product and knows the needs of each of these users. It is their duty to combine their knowledge of the product with their experience in this field so that they provide the best solutions to customers and users.
Using quantitative analysis, large companies around the world conduct accurate research about their customers to extract their weakest points.
Then, they plan customer success activities in order to get stronger feedback by prioritizing these weaknesses and needs in terms of the necessity and magnitude of the problem.
These data results help companies to make better offers to the audience and sell these offers in the form of free or paid plans. In this way, they can directly guarantee customer success, provide better support, and eventually professional services.
Large and reputable companies around the world also employ extensive market research to predict potential value propositions. Using this data, they can consider the values ​​of customers in all cases, increase the revenue of the company and eventually win this game by investing in customer success.
How to improve customer experience with customer service and customer success management?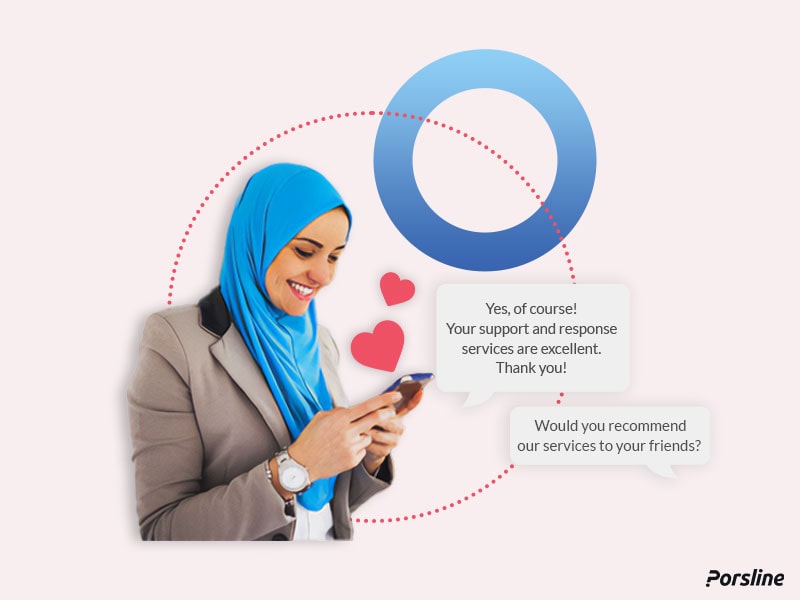 Customer Experience (CX) has been the main competitive advantage of B2B and B2C companies in the past few years. Companies' investments in procedures and techniques to measure and improve customer satisfaction, loyalty, retention, and service are now being transferred to customer experience management procedures and techniques.
Harvard Business Review considers customer experience to be the sum of all customer interactions with the organization, from the initial introduction of the customer to the organization and finding the product or service to the purchase and continued use of the product or service and communication with the organization through social networks. All these interactions work together to achieve the key touchpoints that shape the customer experience with the organization.
If we look at all customer interactions with the organization that shape the customer experience as a journey (Customer Journey), customer service and customer success are two important stations of this journey, which emphasize the interaction with customers who need support.
This is while customer experience is the bigger picture of interactions before and after customer service, as it focuses on all the stations of the customer journey in the organization. This is because customer experience includes everything that the organization proposes and provides to the customer, starting from the quality of customer service to marketing, packaging, product or service features, and ease of use of the product or service.
Say you had a problem purchasing a product from an online store and the customer service department gave you a discount code for the next purchase to make it up for you, and then, when you tried to make your new purchase, the online store's mobile website encountered a problem, or the description and photo of the desired product were not clear, or a "purchase failed" message appeared after you had made the payment and the money had been deducted from your account. So, in this scenario, although the customer service performance was satisfactory from your point of view, the entire experience of interacting with the store was not appropriate.
In order to do better in customer service and customer success and to create a better experience for your audience, consider the following recommendations:
Provide personalized information and services to your audience with the help of the data you have collected. As you can use a variety of online surveys and forms on Porsline to collect better, complete, and regular data.
With the help of necessary training, reduce the time of responding to customers' problems and increase your customer satisfaction.
Using the feedback you receive from your audience, make changes to your product and how it is presented to customers so that they feel better about using it.
Use metrics such as online Net Promoter Score (NPS), customer satisfaction (CSAT), or customer effort index (CES) surveys to offer completed data for analysis. The NPS survey tells you how much your customers are likely to introduce your product to others, the CSAT survey also gives you an idea of why and to which extent your customers are satisfied, and finally, the CES survey shows how much effort customers have to make during their purchasing journey.
Simplify the purchase processes for customers and allow them to reach their goals within the shortest possible time. And, from time to time, put yourself in their shoes and make a purchase to see if there is any problem during this process, then by fixing and enhancing these processes, you can provide a better purchasing experience for customers.
Conclusion
To get started with customer experience management, focus on a few key touchpoints, so imagine a customer journey map in your organization, identify and prioritize key touchpoints, and think of a way to measure customer satisfaction with that experience and interaction. Easily manage your customer experience with a simple strategy.
With the help of Porsline's organizational solution, you can receive customer feedback at all key touchpoints, turn customer experience into a measurable index, monitor its fluctuations and the role of each organizational unit in improving the customer experience index, then make decisions and take actions to improve the experience index based on real data.