How to do market research: The ultimate guide+ survey template
Reading Time: 23 minutes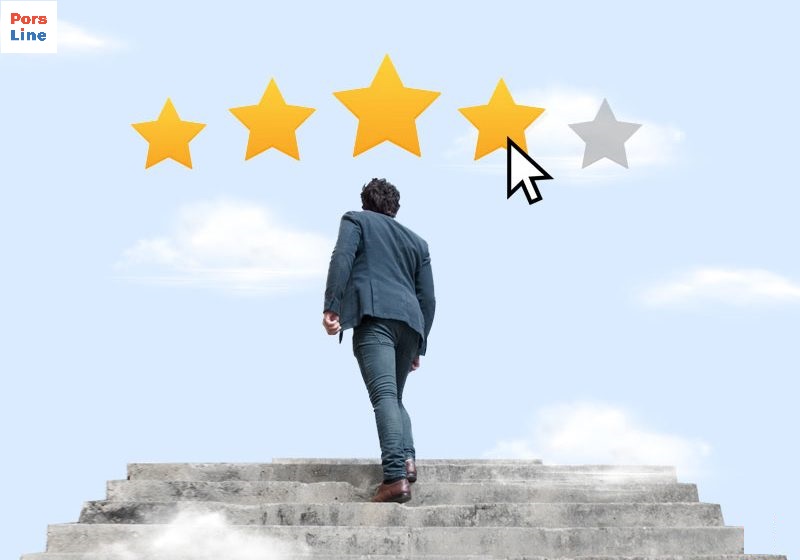 Before David Darmanin, CEO of Hotjar, was able to launch his successful start-up company, he had destroyed two other former companies. In both these failed companies, he and his colleagues took months to design and build remarkable products, but every time they would fail. David attributed these successive failures to a lack of understanding of the market needs.
When it came to Hotjar, they decided to start doing market research and marketing research and looking at the real needs of consumers from the early stages. Based on the same market research process, they were also able to improve their business continuously.
If you are also one of those managers who want to sell their products and have the results of their efforts come to success, you must have a deep understanding of your potential customers, your business market, and your own consumer behavior.
That is why you have to implement some marketing research techniques. In this article, you will find the complete guide for the market and marketing research surveys, where many of your questions will be answered.
You can start your market research survey right now using the Porsline market research platform and its market research survey templates. To get started, sign up on Porsline!
What is market research? (Market research definition)
Market research, also known as market study, is the process of collecting data about the characteristics of each business, commercial activity, the target audience, and the customer. With this data, you can understand the success of your product or your service. Companies often use this information to better design their products, enhance customer experience, and create a better marketing message so that they can attract more potential customers, and increase their lead-to-customer conversion rate (the proportion of potential customers of a company who turn into actual customers).
The design of a market research questionnaire is one of the key things that every company must do. By doing a market research survey you can make logical decisions based on data, avoid intuition, and speculation, and turn your resources into truly practical projects. Companies can use various market research approaches at different stages of their development.
What is marketing research? (Marketing research definition)
Marketing research is the process by which you know in what part of your business market you will succeed, and measure all of the company's marketing methods and strategies.
At first glance, you might think that the first part of the marketing research definition is very similar to the market research definition, but you need to know that in the marketing research plan we look for business marketing activities and small changes in future prospects.
Therefore, the market research questionnaire only examines the market while the marketing research questionnaire examines all marketing issues.
The difference between market research and marketing research questionnaires
There are four key factors in marketing a product or service that you need to know in order to understand the difference between a market research questionnaire and a marketing research questionnaire.
Product (commodity or service)
Price (costs paid by the customer)
Place (where we market the product)
Promotion (publicity and public relationships)
These four factors are known as the marketing mix(Four P's of Marketing). Success in the market and marketing can be achieved if these four factors work together properly and ideally for a certain product or commodity.
As we mentioned, the market research questionnaire focuses on understanding the target market. Depending on this questionnaire, data on the market and the consumer can be collected.
In fact, the market research questionnaire deals with only one element of marketing: Place, which in these cases means a particular market or part of the market.
The market research questionnaire or market study collects, analyzes, and eventually explains the following data.
A particular market.
A product, service, or the development of a concept that helps to sell in that particular market.
Clients (current, future, and former).
A market research questionnaire is the first method to study and evaluate a new service or product in the target market. In this process, the clients' needs and desires are usually disclosed.
Whereas, the marketing research questionnaire covers a wider concept. In principle, all four marketing factors can be measured using the marketing research questionnaire. Here we can refer to the following topics regarding sample marketing research questionnaire questions:
Research for a new product
Product development
Advertising research
Customer research
Price
Sales
Distribution methods
Public relationships
In fact, marketing research is growing on the concept of a product or service, its development, location, and evaluation, as well as on customer and brand growth. That is to say, by using this type of questionnaire, marketing factors can be measured from the beginning of brand awareness to the particular value of it, so it is fair to say that market research is a subset of marketing research.
By looking at the table below, you can compare the most important differences between market research and marketing research.
Market research vs. marketing research
 
Market research
Marketing research
What does it do?
Includes market study and the public behavior around it
Includes market study and the public behavior around it
Where does its feedback go?
To marketing research process
To all business marketing information systems
Search Level
Limited:
Studies only the market and customer behavior

Wide:

Studies the entire marketing process or the four marketing factors in addition to the marketing itself

Nature of Search
Specific:
Its study is market-specific and cannot be circulated to other markets

General:

Its research can be used to solve various marketing issues

Independent or not?
Related to market research needs
Independent: Companies develop marketing research techniques for themselves
What is the target?
Research on product durability or services in target markets
Getting information on decisions taken in all marketing activities
Types of marketing research methods
Methods of marketing research are divided into four main categories, each of which helps you extract data and information about your work and use it in different areas of marketing.
1. Primary market research method
Primary research is related to the first category of data or information, and this data is all the information you collected yourself and has no other source. Here are some basic marketing research types:
Focus Groups
Interviews
Polls
Surveys
This kind of marketing research plan helps strengthen your marketing strategy with data and information obtained from clients. This data is one of the most valuable types of marketing research because it is specific to your core clients. Besides, this information will help you find the exact details of your strengths and weaknesses in all customer experiences.
The best example of primary research is an online market research survey, with which you can get a lot of answers from your customers.
There may also be a question to which you have been looking for an answer for a long time and you want to get comments about a particular part of your work, so with the online survey tool, you can ask this question directly to your customers.
For this purpose, it is enough to design your questions on Porsline online survey software and distribute the questionnaire to social media networks or send it to your customers via email.
Read relevant articles so that you know what the models of online survey questions are and what questions should be asked, also you get to know the types of online questionnaires.
2. Secondary market research method
Secondary research refers to market research data and information obtained from a second or third party. This information can also be obtained from current and pre-market data. In these cases, it is not you who will do the research, but other organizations or companies carry it out. Secondary market research types include:
Articles
E-books
Diagrams and charts
Videos
Research papers
This marketing research technique helps you gain a general understanding of the state of your industry in the market. Through secondary research, you can identify your competitors, learn how they behave, extract statistics relevant to your industry and develop a more accurate marketing strategy based on data.
By identifying secondary research information, you will understand the problems you may have at every stage. For example, suppose one of your competitors wrote an article that has attracted lots of visits to his site, this way you will realize that you would probably be able to gain more views and numerous visits to your web site by writing a similar article.
3. Qualitative research method
Qualitative marketing research methods are used when data cannot be measured, and they may be primary or secondary. In the primary research, you can use online surveys and questionnaires to understand how customers feel about your product or service. For example, in a customer satisfaction survey, you can obtain full feedback from the customers about a product or a service, as in this questionnaire, you can ask them why they decided to trust your brand. By asking such questions you will find out the best way to build your marketing strategy.
The best way to benefit from the marketing research qualitative method is to make a questionnaire for testing a new product as it enters the market. By doing so, you can know customers' feedback about your product.
4. Quantitative research method
In a quantitative research method, different statistical analyses must be collected, and the quantitative research method can also be primary or secondary.
This kind of marketing research helps you get stronger support in your own marketing strategy. Research method statistics are not quantitatively explanatory but must be obtained based on experimental evidence.
Some examples of quantitative market research methods are:
Alexa ranking
Bounce rate
Number of page views
Market share
Number of followers on social media networks
Degree of interaction on social media networks
Having this information, you will find out what you should spend your time and money on. When you know where you stand in the market, you can easily build a more precise marketing strategy.
Common methods of data collection in the marketing research process
In general, there are many ways to collect data about customers, competitors, and market research, and it is better not to restrict yourself to a certain method only. There are four common ways to conduct market research using basic research methods, and you can use each one depending on your business position.
1. Survey: The most common method to do marketing research
Research results from HubSpot, which involved 2,000 experts in customer experience, showed that the most common marketing research method in companies is the use of surveys.
Online surveys are cheap, available, and easy to use. By using questionnaires, you can collect a lot of data in a short time and at a very low cost. Additionally, you can easily analyze this data. Using web-based questionnaire design tools will also help you move on this path more easily and cost-effectively.
2. Interview: The wisest way to do marketing research
In an interview, you have to talk to your potential customers one by one, so you can dive deeply into the feelings and thoughts of the audience. If you cannot conduct a face-to-face interview, use video chat.
By conducting interviews, you will gain a deeper understanding of the market you are targeting and you will feel closer to it.
3. Focus groups: The most dangerous way to do marketing research
In this marketing research approach, you select a group of people who are fully associated with the target market. The trained manager starts a conversation about a product, customer experience, or marketing message until he gets the attention of the audience.
Danger!
If you are not familiar with the market research process and you are new to it, DO NOT use the market research focus group method as the first step to do marketing research. This is because doing this right requires experience. If you cannot do this properly for any reason, the result of your business marketing research will face lots of mistakes, like excessive bias which is considered one of the mistakes that could occur in this case.
4. Observations: The strongest way to do market research
At the meeting held for observing, you must assign someone to be in charge of reviewing the customer's behavior point by point.
Customers or target audiences may provide feedback during the review and purchase of your new product or a competitor's product, and knowing this feedback will be a very good source of data and information.
This method is a very good alternative to the marketing research focus group technique, as in this method, which is also cheaper, you can see people who are not under the pressure of the meeting so they express their opinions more comfortably. The only problem with this method is that you cannot dwell on their thoughts and opinions. Therefore, it cannot be used as an alternative to the online survey or interview methods.
Types of market research survey templates
If you want to do the most fundamental part of marketing research, you need to know the types of marketing research survey templates and use them according to your purpose.

By researching a new product or service or concept testing, you will find out how and why your audience is using it. This kind of market research survey gives you an idea of how to use your service or product.

The buyer persona survey realistically identifies your main audience. It tells you what their challenges are, why they want your product or service, what they expect from your brand and many other questions that you can answer through this survey.
The product's name or brand is one of the first characteristics of the brand and marketing. With the product name feedback survey, you can present the name you have already chosen to potential customers and then ask them how they feel about that name.
With the Market Segmentation survey, you can classify your target audience into different groups based on specific and well-known characteristics. Thus, you will find effective ways to identify their needs, vulnerabilities, goals, and expectations.
The pricing survey allows you to know which similar products or services are in the market, what your audience expects to pay for this product, and whether they are willing to pay for it. This way, you can choose a fair price for your product or service and better formulate your pricing strategy.

With the Customer Satisfaction survey and the Brand Loyalty survey, you will find out how many customers will come back to you and how you can encourage others to buy from you again.

The Brand Awareness survey tells you how many of your target audience know you and what they know about you, so you can manage your brand experience.

Once you have used the event registration form and your event contract, it is time to measure the success of that event or campaign and identify your strengths and weaknesses, so you can better analyze the success of your event and understand how well you can relate to your audience.
How does online marketing research help your business grow?
Now that you know what the market and marketing research questionnaires are and how they are done, you need to know how to use their results to develop your business, and how to use their various data.
Now rest assured that, by doing marketing research, you will get the following results:
You will recognize your specific audience
Surveys and questionnaires provide you with a very good opportunity to get information on the target market. If you know your specific audience very well, you will make sure your efforts are effective.
You will get a lot of comments about your product
Assume you managed to offer your product in the market after a long time of hard work, but what if the customers do not want this product? If you send the product questionnaire online to the target audience before it is produced and offered in the market, then you can better determine its features.
Where are you in the market compared to competitors?
If you want to know where you stand in the market, you should send a brand awareness questionnaire to your audience and see how much your potential clients know about you. Just like that, you will know what they think of you.
You will make better decisions concerning your campaigns and future events
By doing online marketing research, you will discover the weaknesses of your past events and how you should address them now. For example, would your clients know more about you if you showed them an ad on Instagram or if they saw your billboard on the highway?
You can find the answer to this question and many others through the advertising test questionnaire.
You will be able to produce new and original content
The audience personality questionnaire gives you the ability to see your audience from different unknown angles. By using the results you have obtained, you can produce really useful content for the audience and help them achieve their goals.
Use your position and name to test your brand
You must have heard Nike's famous slogan: "Just Do It". What is it that makes some slogans so popular and so common? If you wish to test your slogans, name, and brand and know what words are better to use in order to describe yourself, use the Advertising Test questionnaire or Product Name Feedback Questionnaire to better understand consumer behaviors, motivations, and priorities and perform better than your competitors.
When do you make a marketing research survey?
Every year a large number of companies and businesses enter the business world, every single one of them believes that its idea is unique and that it will shake the world with it. Actually, not as many things happen as they expect, for the following reason. Each start-up company or business company needs to collect reliable data before entering the market.
Do not forget that businesses will not strive in the market unless they have reliable data to support their ideas. Only correct data will help you determine whether the idea of this business actually meets the needs of the audience or not.
The perfect time to conduct a market study survey is right before establishing a new business or manufacturing a new product. Just at that moment and if the results of the market research are positive, you can break into a new market.
After entering the market, this business activity has to go into the second part of the marketing research process. At this point, you have to see how well your audience accepts you.
Market research operations must become a permanent plan for any business to permanently keep pace with challenges, competitors, and the business environment.
How do you write market research survey questions?
In order to properly take the key step in any business, you have to figure out how to design the market research survey questions so that you can get the best possible logical and practical outcome and not move forward based on assumptions or theories.
There are many things to consider in order to design a perfect and intelligent market research survey. You can also use the market research survey templates from Porsline to get better results.
Now it is time to learn the steps of designing an online marketing research survey. Do not forget that you can do the market research process yourself, just think carefully about your questions and create them on the Porsline market research tool.
The First step in designing the marketing research survey: Start with Why and Who
Before you start writing the market study survey model, make sure you do the following:
Identifying the problem
Identifying research targets
Identifying your target audience
Write down all three elements on a paper and go back to them through the entire process of designing a market research questionnaire so that you know exactly what your framework is and make sure you achieve your goals.
Define your target audience carefully so you can effectively test your idea, and to do this you can use the audience personality questionnaire to find your core audience more accurately.
The second step in designing the marketing research survey: Do not forget to use brainstorm to find questions
Take some time to categorize everything you know. Challenge yourself so you can tell the difference between right and wrong, but how would you know that?
Do you have the data? Are the results of previous research, that you think are reliable, really accurate?
If you do this properly, you will find in some cases that your knowledge may not be enough, and you need to complete it through research.
If you focus on the following questions, you can do the brainstorm better: Who? What? When? Where? Why? And how?
Think about all the questions on your mind including your problems, your goals, and the group you are targeting. Do not leave anything out of your mind and write everything down.
Frame all issues on your mind, such as shopping and consumption habits, pricing habits, advertising, and product quality.
The third step in designing the marketing research survey: Choose Your Questions
Now that you know the basic topics, you need to know which ones align with your goals and which ones conflict with them. Get rid of everything that does not serve your goals, choose your most important questions, and rank them in order of priority. Ask more general questions first, then more specific ones.
One of the reasons why respondents are reluctant to complete the questionnaire is that it is lengthy, as they may be bored during the completion of the questionnaire, which affects the quality of their responses.
Of course, you can make your questions seem more attractive to the respondent by using visual symbols, icons, and some types of conditional questions from Porsline.
However, you need to make sure not to increase the number of your questions in order not to reduce the quality of the audience's response.
The fourth step in designing the marketing research survey: Watch your tone and expressions
Pay close attention to this step, perhaps the questions you have chosen may be very strong and correct, but if they are written in an inappropriate tone or with the use of wrong words, then the data you get will be useless.
Follow these points so that you can write questions that are more attractive and easier for the reader to understand and give correct answers to them:
Stay anonymous: It is better not to mention your brand name until the end, so you will get a better result out of the product research. For example, if you say from the beginning that you are a famous brand, this may affect people's opinions.
Keep your sentences short and write them in simple language: Do not write slogans, do not use special technical words and acronyms, also avoid writing in a way that excites the audience.
Avoid bias: The opinions of respondents in a market research questionnaire are important to you, so do not try to make them biased. If you ask someone what he/she likes about this product, you are actually assuming that he/she likes something, and this kind of question implies bias. Instead of asking this question, you can say, "Do you like something about this product?" This avoids bias.
Do not make assumptions: If you ask your audience what they would do or think if they were in a certain situation, you will not get an appropriate answer. Try not to put the audience in hypothetical situations.
Be careful of sensitive questions: When you want to ask demographic questions, you have to be careful of sensitive questions. For example, if you ask your audience about their income, make sure to include the "I prefer not to mention this" option among the choices.
The fifth step in designing the marketing research survey: Show question-answer progress bar
You should design the questionnaire in such a way that respondents are sure that the time spent filling out the questionnaire will be valuable and produce results. To approach this goal, firstly, ask questions that are more general and easier to answer and then move on to questions that require more thinking. Furthermore, make sure to include a question-answer progress bar at the bottom of the page so that the audience is aware to the answering process and the number of questions they still have to answer. Porsline brings this tool to you, so make sure you use it.
The sixth step in designing a marketing research survey: Review the questionnaire carefully before sending it
Now that the questionnaire is ready, you need to publish it. Here you can use social networks, e-mail, or the website, but do not forget to review it once again before publishing. In this step, pay good attention to the following points:
How long does it take for the respondent to answer this questionnaire? In your letter, make sure you write down how long it takes to complete this questionnaire.
Make sure your questionnaire works on all kinds of devices.
Ask some of your friends to fill out a questionnaire for you as a test and ask them for their opinions on the questions. If they have difficulty answering one of the questions, correct that question.
Conclusion
To get the best results of your market study or marketing research process, it is better to use a set of online questionnaires alongside each other to accurately test the various market sectors and then establish your business based on reliable data.
On Porsline, you can find types of free market research questionnaire forms and use their templates to customize them to suit your requirements with just a few simple drags and drops. After submitting this questionnaire form via social networks or e-mail, you will be able to display the results and analyses on your panel and make the right decisions.