Customer Experience Management and Improvement Solutions to Increase Customer Loyalty
Reading Time: 12 minutes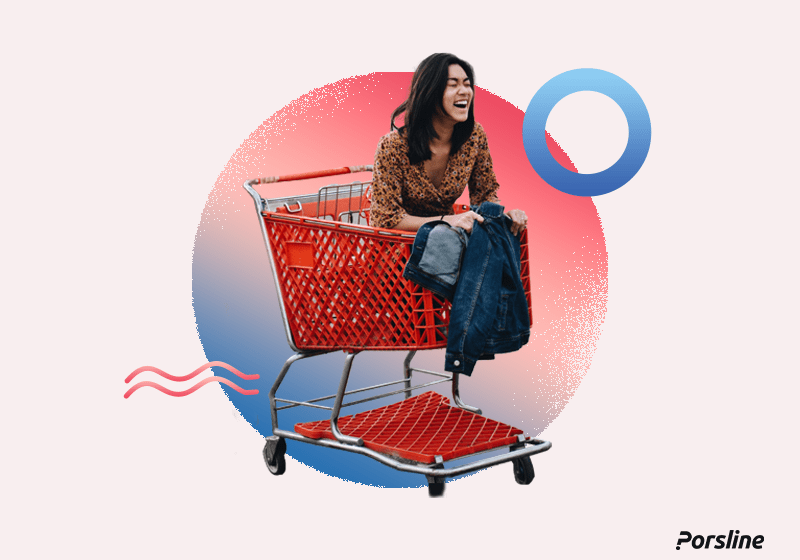 With the emergence of the Corona virus, online business has boomed to the extent that some experts believe that this massive epidemic has led to the development of online business by 5 years.
However, we all know that nowadays the most important thing to growing a business, whether it is online or offline, is the issue of customer experience management.
In his book, Dr. Nihat Tavşan calls the current era "the age of customer experience". He believes that in the process of marketing transformation these days, one must work hard to improve customer experience and gain customer loyalty more than anything else.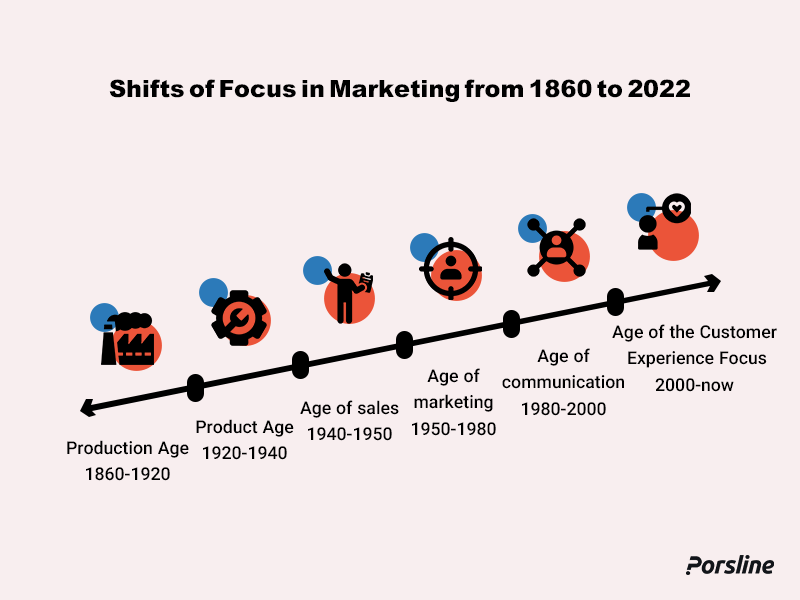 He thinks that we have passed the era of production, product, sales, marketing, and creating communication with the customers. And now it is time for businesses to gain greater market share by improving customer experience.
In this post, we will show you the strategies through which you can increase customer loyalty and create a better experience.
How is the customer experience shaped?
Before we talk about how you can improve your customer experience, it is important that you know exactly how the customer experience is shaped and produced.
For more information about customer experience management, we recommend that you read this post:
A Full Guide to Evaluating and Improving Customer Experience Management + some Recommended Books
In his book, Customer Experience Management, Dr. Nihat Tavşan says that the concept of customer experience is made up of two separate entities, and each of these entities has separate functions and needs, as these two entities are the "customer" and the "brand" or company.
Experiences are coded by brands and it is the customers' responsibility to decode those experiences.
In the coding phase, companies develop their products and services, and then after branding them they become available on the market.
Of course, companies do not carry out the coding and branding by themselves. Their efforts to shape their brand are sometimes met with limitations because they cannot fully control their brand image. Each company may be able to design its logo, colors, products, services, shipping, support, and other branding elements. But when the brand is launched, customers play a big role in shaping its image.
When customers use your products and services and post their comments on social networks, they talk about your product with their friends and acquaintances. These interactions lead to decoding your brand.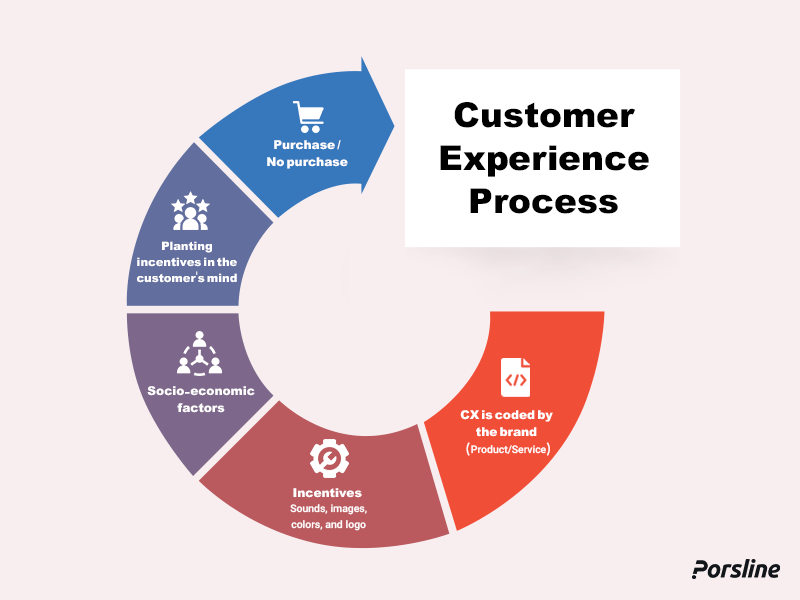 Let us illustrate this coding and decoding through an example:
Harley Davidson began producing racing bikes in 1903, and these motorcycles became popular among a group of people interested in values such as freedom, adventure, and exploration. So with the participation of this group in the purchase of these motorcycles, the image of this brand has completely changed in a way that these days only those who are interested in adventure and exploration ride these motorcycles.
When customers receive brand incentives (logo, color, online feedback, support calls, etc.) the brand is decoded and the customer experience is shaped.
Customers store these incentives in their minds and retrieve and collect them when needed. And the greater the number, frequency, strength, and relationship of these incentives to each other, the more they last in the customer's mind.
Marketers should keep in mind that if the incentives are not adequately provided to the customers, the customer experience will lose its glamour after a while and eventually be erased from the conscious mind of the customers.
Therefore, customer experience is a term given to a set of activities and interactions between the brand and customers at all touch points. And since any encounter with the brand causes a reaction and judgment, the customer's behavior is formed, which eventually leads either to customer loyalty or disloyalty.
The role of different department managers in improving customer experience and increasing customer loyalty
As mentioned earlier, the brand along with the customers form the brand image in the customers' minds. And in the end, the brand can increase customer loyalty with the actions it takes, as each member of the team plays an important role in shaping the brand image in the customer's mind.
According to Harvard Business Review Magazine, the more complex sales methods become, the more important it is to improve the customer experience. Customer experience even influences and determines the values of your revenue streams.
In every team, all members play a constructive role in improving the customer experience. Among the teams and departments that influence the customer experience, Harvard magazine cites the following examples:
The role of HR managers in improving the customer experience
Regarding the importance of HR managers, Harvard Business Review Magazine says that of all the managers and departments that can help improve the customer experience or CX, HR managers are the most prominent and important. The way a company communicates with customers and the way the employees perceive and think about customer relationships form a large part of the customer experience structure.
With their significant role, HR managers can hire and train employees who care more about the customer experience. These managers can also ensure that employees' skills and roles are properly defined and that they are good candidates for showing organizational culture.
HR managers can also identify organizational strategies and cultures related to the customer experience. These managers can help employees make changes to their plans more easily and move toward improving the customer experience.
The role of chief financial officers in improving the customer experience
In another article, Harvard Business Review identifies the organization's CFOs as the key players on the customer experience team. About 58% of organizations believe that financial performance and chief financial officers play a major role in their customer experience team. An article by McKinsey says the following on the importance of the role of chief financial officers:
«Companies that focus on improving their customer experience need to know much more clearly what is currently valuable and how the changes and improvements they make will create new value.»
CFOs can help improve customer experience goals in three ways:
Those CFOs can identify changes and improvements and set priorities that bring the most value to the organization and the customer.
Target and set deadlines for investments related to improving customer experiences.
Finally, for investors and shareholders, develop a future vision in which the company's values ​​will grow by improving the customer experience.
The role of IT leaders in improving the customer experience
Since we live in the Digital Age (also known as Computer Age/Information Age), accurate use of data seems essential as a strategy for success in organizations. According to Harvard Business, IT leaders are at the Front Lines of the Customer Experience so that the organization can better move toward its customer-oriented goals. After the emergence of the Corona Virus, about 81% of companies began to use new technologies to better provide services for their customers.
If a company wishes to benefit from a customer experience strategy, it must use its IT leaders to have up-to-date, complete, and accurate data.
Using the obtained data, the IT department can identify human differences and show you exactly what your customers need and what problems need to be addressed.
6 ways to improve the customer experience in organizations and businesses
Have you established healthy and growing relationships with your customers? Customer feedback can answer this question.
In general, customer experience management is expected to improve customer satisfaction and loyalty. But there are solutions that, based on research, can lead the organization to improve customer loyalty faster.
Include customer feedback in your senior manager rewards program
Include customer feedback, or more accurately, customer satisfaction index or customer loyalty index as part of the senior management compensation and reward program. In this way, you will ensure that the decisions of senior managers will be based on responding to customer needs.
Inform the entire organization of the results and plans resulting from customer feedback and ensure the quality and credibility of the index and customer experience measurement tools
Share customer feedback with the entire organization. Do not allow valuable data to be buried in databases. Using online form-building tools and online surveys, such as Porsline, makes it easy to share results instantly and anywhere. Use these tools and let customer satisfaction and loyalty be the concern of all members of the organization.
To access customer experience survey templates, register on Porsline now and use the Customer Experience Evaluation Survey Templates.
Use the online survey-building tools to report instantly to managers and employees
To gradually improve the values of customer experience indexes, plan to engage all departments of the organization from sales and marketing to human resources and after-sales service.
Measure the several types of customer loyalty Indexes
Make sure that the customer satisfaction and loyalty metrics you are using are accurately measuring the customer experience and that you are not just wasting your energy and resources on calculations without having achieved an accurate viewpoint.
Use both transactional and relationship surveys and respond to complaints and feedback from customers and users on social networks
Use both transactional and relationship surveys and social networks in your customer experience management program to collect and analyze customer feedback from all channels and at all key points of the customer journey map.
Integrate customer survey data with other databases
Integrate customer feedback data with other databases of the organization such as the HR department, financial department, and other departments in order to be aware of the results of the customer experience management program from all dimensions. Looking at the relationship with customers has become outdated, modern information tools help you analyze data from a single angle.
Types of Customer Experience Measurement Surveys
Customer Satisfaction Survey
Customer Loyalty Measurement Survey or Net Promoters Score Index
Brand Awareness Survey
In an interview with the CEO of Salesforce Revenue Cloud, Harvard Business Review Magazine asked him to share the results and effects of improving the customer experience on their business. "Our motto for the past 20 years has been «Make your customers feel good and then wait for success»," says Pascal Yammine.
He believes that by paying attention to the experience of their customers, they have achieved these three great achievements:
Better shopping experience by improving customer experience
When customers can buy from you easily and with a better experience, they will come to you again and again to buy so you can reduce your customer churn rate.
Customer loyalty by involving employees in all departments
About 91% of customers will visit you for their next purchase when they have a good shopping experience. Meanwhile, 54% of customers complain that why not all departments of the organization share their information? According to customers, the fact that something takes place in the sales department while the marketing department is unaware of it, distorts the customer experience. Salesforce has solved this problem by launching the 360 customer support platform. It believes that by launching this platform, it has been able to smooth the way for customers to buy and thus increase their loyalty to its brand.
Increasing customer satisfaction by continuing to measure customer experience
"In our company, we have been constantly analyzing every step of our customers' purchases and measuring the revenue cycle so that we can better understand our customers' needs and values, and this has made our customers more satisfied and made us better communicate with them," says the Salesforce manager.
Take the first step now to improve your customer experience
If you wish to benefit from the amazing results of improving your customer experience, register now on Porsline and send your first survey to your customers. This way, you can discover your strengths and weaknesses and analyze and improve them.
conclusion
In this post, we talked about shaping the customer experience and its importance, we also provided you with solutions that can help you achieve the desired results of any business. Do not forget that companies have succeeded by providing a better experience for their customers. You too can evaluate your customers' experience using the online survey templates on Porsline and make more accurate and complete decisions with the help of data and immediate results. Register now to use the free online survey templates offered to you by Porsline. If you have any questions about the customer experience, let us know in the comments section or contact us.