Seven ways to get Customer Feedback
Reading Time: 13 minutes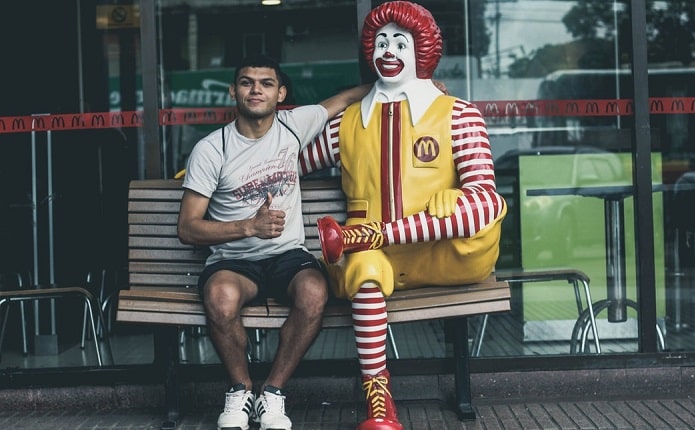 Getting customer feedback is really important for businesses concerned with the process of producing goods or providing services to customers. Not only is customer feedback a great guide for managers to make the right decisions regarding their companies and businesses, but it can also be described as necessary in order to measure both Customer Satisfaction and Loyalty.
If you ever had a problem with getting enough information about your customers or how to encourage them into filling in your own Customer Satisfaction Survey, then you should definitely read this article about Customer Feedback.
This article is your chance to learn about 7 of the best-known ways to get customer feedback and how to apply them in the different aspects of the business including market research, product or service testing, not to mention after-sale services.
Prerequisites for choosing a method for obtaining customer feedback
Before you start getting customer feedback and study it, you should know exactly "why" you want to get customer feedback and how to design questions for your Customer Satisfaction Survey. Choosing the smartest and best way to get customer feedback depends on knowing the expected results in advance.
Also, before you start getting customer feedback, it is best to perform Customer Segmentation so that you can use the proper method based on the details of each category. So before you start implementing your plan, consider the following points:
·         Decide which part of the customer experience you want to improve.
·         What will you do with the data you collect? It is important to "follow up" on what you have learned from customer feedback! If designing your online store website is overwhelming from a customer's point of view, you should be prepared to invest and allocate the necessary resources to redesign your online store.
·         Prepare your Customer Satisfaction Survey questions based on your goals.
·         Determine the required method for obtaining customer feedback to study it based on customer segmentation.
Now, you find yourself facing the challenge of searching for the best channels to receive customer feedback in light of the goals set.
7 ways to get

customer

feedback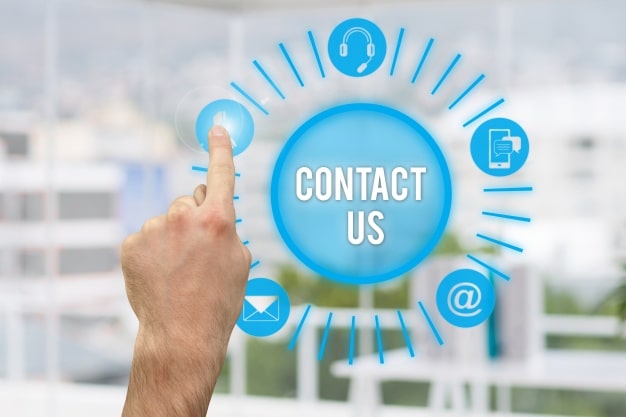 You may have noticed while segmenting customers that some of them do not like to communicate via email at all, or even do not check their SMSs, others are reluctant to fill out paper surveys, and there are those who choose to communicate via social media. So in order to get the correct results from your survey, you have to choose the best way to get customer feedback.
The seven methods mentioned below will help you make the best possible choice to receive customer feedback:
1. Using Surveys and questionnaires for obtaining customer feedback
Creating a Customer Satisfaction Survey is not an easy task. Many questions can be asked to the customer in such a survey. However, these questions must be accurately chosen.
On Porsline, when creating short surveys that usually contain a single question, you can use the «Pop-up», «Do not display the send button», and «Auto-close» features. You can also display the survey smartly based on the behavior of users in your own program or business website via the Application Programming Interface (API) provided by Porsline.
If you want to create a customer survey form that gives you effective and useful results, you should keep these principles in mind:
·         Choose only the questions that would help you achieve your desired goals.
·         Each question should only seek an answer to one specific point.
·         Maintain the same question scale throughout the survey.
·         Show each customer only the questions relevant to their previous answers.
·         The customer should be able to answer the survey questions within only 10 minutes.
·         It is best to use relevant images and icons in the context of the questions as well as use appropriate background colors and images to increase the response rate.
If you want to create long surveys on Porsline, use the Customer Satisfaction Survey Template or Buyer Personality Survey Template. These two templates can be customized and edited by the user.
Watch this video so you can better create a Customer Satisfaction survey:
2. Use of email and SMS
Using email and SMS is one of the best ways to get feedback and comments from specific customers, so you should:
·         Ensure that the emails you send and the surveys you build are compatible with mobile phones and tablets.
·         Be able to create specific and customized links for each customer so that you can see the information of the respondent, carry out a useful follow-up with him/her, and include the customer information you have in the survey.
·         Reassure customers, especially those who are dissatisfied, that their feedback will be dealt with promptly. You can use the «Add logic» and «Customize a Thank You Page» features in your survey so that once a customer is found to be unsatisfied based on their responses, a page will be shown to him/her that says: «Our experts will contact you within … an hour to follow-up».
The «notification emails» feature enables officials in the organization, such as the experts of the Voice of the Customer department (VoC), to see the status of the customer directly.
This way, the organization can create a unified system to implement the process of managing and organizing customer feedback and comments by using Porsline.
3. Usability Test
Compared to other available methods, usability testing requires more preparation and planning before implementation. However, this approach also provides a deeper perspective.
This method of receiving feedback from users is more applicable on websites as well as for products offered online. However, its principles can be applied to any type of business. For example, it can be used by restaurants that offer their new dishes to customers for free for a specified period of time in order to get feedback on those new dishes.
4. Exploratory interview with customers
Follow these three principles during personal interviews with your customers:
·         Focus on users' views and attitudes. Find out how users think about an issue. For example, it is important to determine the color of a product's packaging, but it is more important that users understand the uses of the product and whether or not these uses can solve the problems they face.
·         Use the «main problems» method. Ask users to give you examples of their main problems during the use of the product/service. Also, you can ask them which parts of the product/service work well.
·         Inquire about customer habits. Asking customers how they perform a certain task can lead to identifying problems they did not know before. For example, on Porsline, in our first contact with potential customers in the field of human resources, we ask the HR manager how he/she is currently evaluating and surveying employee performance. When we discover that he/she uses several types of paper surveys, we show him/her the advantages of conducting online surveys through a presentation. Also, when we encounter an organization using tools like SharePoint, we focus on the features of Porsline such as speed, low cost, and the HR department.
5. Social media networks
Users' mentions, likes, and direct comments on social networks are useful, but in addition to this, the use of the survey system within these networks can also be useful.
Of course, these systems suffer from various weaknesses compared to the comprehensive survey services provided to customers by specialized websites such as Porsline. However, when you need to ask multiple-choice questions only, you can use these services available within social networks.
If you want to cover the weaknesses of the survey systems in social networks, you can create your survey in Porsline and then provide this survey's link to users on these social networks to answer it.
6. Analysis of users' activities on the website
Various tools such as Google Analytics, Hotjar, or Ahrefs help you collect useful data about users' behavior and analyze these data without the need to ask questions to the users directly.
For example, if you have content on your website about customer support but the time users spend on it is very short, or if you have designed a path for your website visitors that leads to their registration on your site but the rate of achieving this goal is very low, you can use the information collected with tools mentioned above in order to make the right decision to improve the content or the various pages of the site.
Porsline also enables you to place a Customer Satisfaction Survey Template on your website to survey users who visit this site.
7. Get customer feedback over the phone
This method of receiving feedback is very expensive compared to other methods of communication. That is why nowadays it now plays only a modest role in recording the views of customers.
The popularity of this method dates back to the time when the features and capabilities of online survey services were still under development. However, various organizations and entities gradually abandoned the phone method after realizing the features of online services such as saving time and money besides the ability to instantly analyze the collected data.
Receiving feedback over the phone is now more widely used to track and close the feedback loop with customers. For example, when conducting an NPS index it is common to coordinate phone calls with customers who are "Detractors" to understand the main cause of their assessment accurately and to help improve customer experience.
Conclusion
Finally, it should be noted that there is no best way to get customer feedback, as companies need to use a combination of these seven strategies to ensure that they collect good data. Ultimately, it is the decision and effort to take corrective actions based on the analysis of customer feedback that can improve the customer experience. It is useless to collect information without the necessary human effort, financial expenditure, and the attention of managers.