How to Receive Effective Employee Feedback?
Reading Time: 8 minutes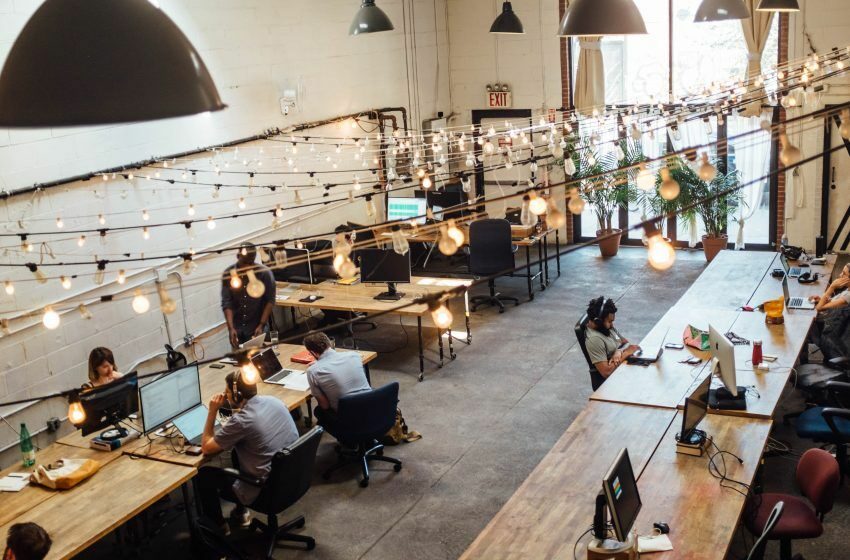 The most prominent goal followed by evaluating employee performance, measuring customer satisfaction, and performing a variety of organizational evaluations is to receive/provide feedback for improvement. Many organizations have replaced the conventional method of relying on people's senses and mental experiences with the analytical and data-oriented approach worldwide. This approach is known as "people analytics" and includes a wide variety of techniques ranging from reporting and indexing to survey and prediction. A part of the data-oriented approach to employees and human resources includes institutionalizing the culture of providing and receiving effective and purposeful feedback.
According to the authors of Getting It Done: How to Lead When You're Not in Charge, there are three different types of feedback, which should be used properly to help others.
Appreciation is the acknowledgment and approval of efforts made by others.
Advice includes suggestions for personal behavior that should be repeated or changed. They seek no judgment and confidence.
Evaluation is the ranking of organizations by unique performance in comparison with other standards.
When you want to give feedback to others, there is no difference whether you are a customer, colleague, or manager. You should know well why you are doing it and express your views in an appropriate format of the above-mentioned three types of feedback. We usually try to give all of the three types of feedback at once, something which is not effective. Consider the following scenario:
As the manager of an organization, you should spend a great deal of time discussing your comments and views on the strengths and weaknesses of employees, regarded as behavioral competencies, knowledge competencies, and the expected performance level in a session with employee(s). At the end of that session, recommend increasing salaries in the coming year based on the resultant scores of those factors. If employees are satisfied with your advice, they will be very happy. If they dislike it, they will be involved with your unfair offer. The employee satisfaction or dissatisfaction can overshadow all of the offers on improvement in behavior and performance in their minds.
Generally, the sense of evaluation and scoring can affect advice. Therefore, the authors of the abovementioned book recommend,
"It is better to provide different types of feedback at different times. Especially, it is important to distinguish appreciation and advice from the anxiety of evaluation and scoring. Most of the time, the goal of evaluation differs from the goal of advice and appreciation."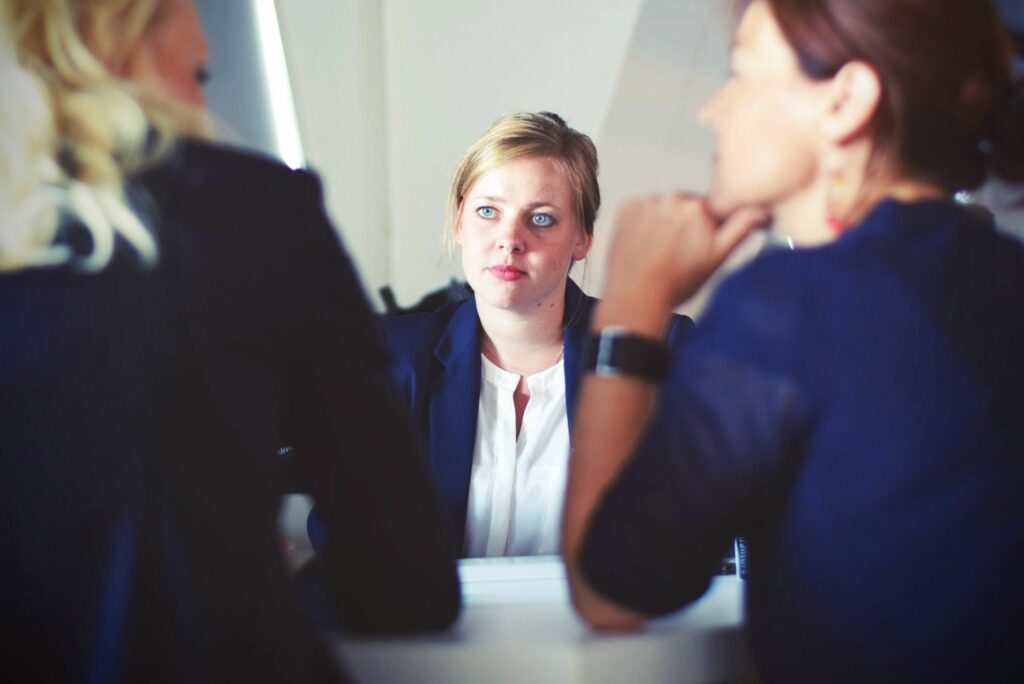 Remember the last time you received feedback from a customer, manager, or colleague or provided them with your feedback. Has your feedback improved the individual or corporate performance? Consider the following points when you are providing feedback:
1) Use appreciation for motivation.

Every day is the right time for appreciation. Appreciation improves people's mood and has a positive effect on productivity, although it is a very inexpensive method. You can only take a minute of your time for an honest and modest appreciation.
2) Use advice for performance improvement.

An appreciation addresses an individual directly. For instance, you say, "I value you and your effort." However, the advice is different. Advice focuses on tasks and responsibilities, not on an individual. Therefore, you should be accurate. Saying "You have don your job well." It is not constructive. The addressee cannot realize what part of the job he/she has done well so that it can be repeated. Accuracy helps others understand what matters to you as the manager. Therefore, you should help them improve what they did well. You should also give personal advice on what needs to be done differently.
Generally, managers are advised only to perform different tasks. Dealing with what has been done well can act as a better motive for accepting advice in addition to what needs to be changed. In other words, appreciation and then improvement of what has been done well lay the foundation for accepting change in some behavioral areas.
3) Evaluation and scoring should happen only when they are necessary.

If you improve positive habits and behavior continuously and give effective advice to change inappropriate behavior, evaluation and scoring can take place every six months or every year. The results can convince individuals to put more effort into their work.
Note the following points to develop an organizational culture that values the human resources feedback and employee survey.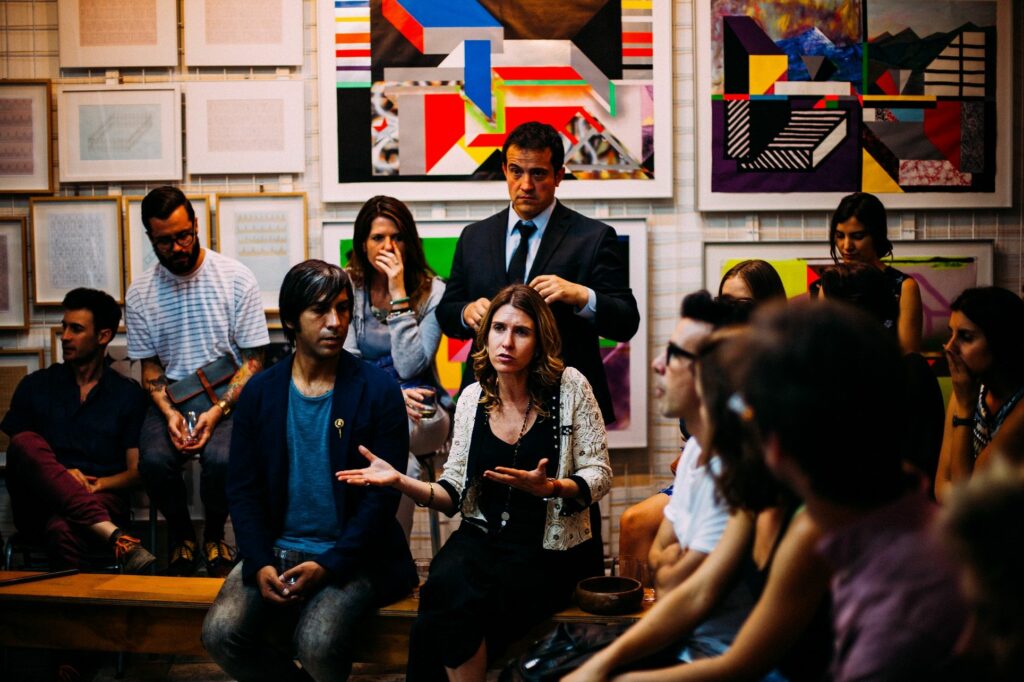 Strategies for cultural development to receive employee feedback:
1) Build trust
Employees should feel security and trust so that they give and receive positive feedback. A Harvard Business Review paper recommends the following actions: First, know each other. You do not need to spend a great deal of time knowing each other deeply. You can just allocate a few moments to having conversations with your employees about their weekends and some life stories. Second, you can talk about your feelings. When you start talking about your hopelessness, sadness, and anger, it means that the organizational culture is so secure and profound that you can give and receive actual feedback. Finally, let your employees say "No!" when you ask them "May I give you feedback?" Let your employees prepare themselves to provide and receive feedback.
2) Show interest in employee feedback
No employee is probably willing to criticize a boss or manager. As a manager, you should show that your definition of a good employee is an individual who honestly provides you with effective feedback. Therefore, you should always ask others to provide you with honest feedback, in addition to providing them with your feedback, to develop the work environment and culture based on appreciation and advice, not blame and reprimand.
3) Codify and publish a guide to feedback
The feedback guide should teach employees how to provide feedback and what methods and literature are appropriate. It should also include and explain instances of effective feedback to show how employee feedback will affect the company, its future status, and other employees. This can be used for the codification of a guide to employee feedback.
4) Utilize the right technology to manage employee feedback
An employee performance evaluation software application such as Porsline can automate and facilitate receiving feedback. It can also help analyze feedback. Selecting the right technology will help you establish effective relationships between data of customers and data of employee feedback to make effective decisions and define corrective actions effectively. In other words, the presence of technology helps consider and manage employee feedback as a part of the current operations of your business, not an action that should be in the human resources department once a year. This technology should provide features for the retention of confidentiality and privacy of employees so that it becomes popular among them.
5) Be balanced
Start taking small actions to develop an organizational culture in which employee feedback is exchanged and used effectively in business decisions. For instance, if you have never employed such a procedure, avoid holding weekly sessions to receive feedback suddenly. On the contrary, they benefit from small opportunities to encourage interaction and feedback culture.
6) Develop various channels to receive employee feedback
Employees have different personalities. Hence, you should not merely rely on online forms sent to them to receive feedback. Apart from using online forms of employee surveys, which usually collect information anonymously, there should be peer-to-peer or group sessions. The integration of channels helps improve mutual trust and enhance the atmosphere for interaction and conversation at the organization.
7) Inform employees of the decisions based on feedback
If decisions and actions are based on feedback, employees should be informed. If no actions are taken in proportion to employee expectations and feedback, the reason must be explained. In other words, the feedback lifecycle should break out of a black box status so that it can maintain a long-term function.
It is impossible to change cultures and attitudes overnight. They can be changed through technological and managerial developments. However, technology can facilitate changes. The organizational strategy of Porsline can open up an interactive window between employees and organizations to receive feedback and manage employee experience to monitor organizational culture health indices easily and take necessary actions to improve it.