How to receive call center feedback from customers?
Reading Time: 5 minutes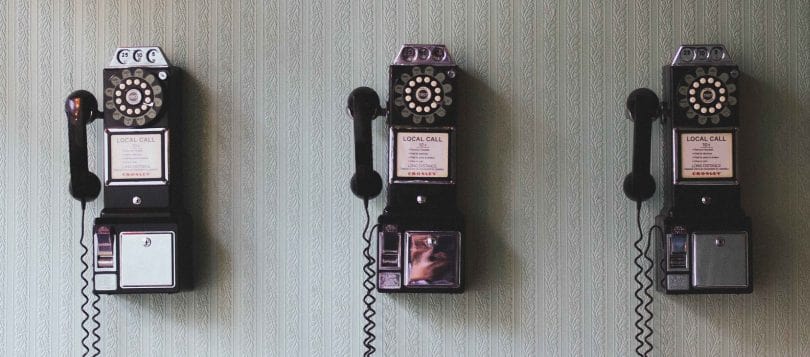 Customer feedback is an integral part of call center management, and regardless of the methods you employ to measure customer satisfaction, receiving call center feedback from your customers helps you:
Find out which specialist, team, or unit in your organization has the highest level of customer satisfaction.
Understand which specialist, team, or unit needs further improvement and training.
Understand what motivates customer satisfaction in your company and which factors play the biggest role in dissatisfaction, for instance, your specialists' behavior, waiting on the phone, poor product performance, inadequate or incorrect response to customers' needs, insufficient expert knowledge, etc.
The first thing you need to know is what questions to ask in the call center feedback survey. Then use the information that has been collected to improve and define corrective action and review processes.
Methods of receiving call center feedback from customers
There are four common ways to conduct a call center customer satisfaction survey:
Send the call center feedback survey link via SMS
Send the link of the online survey via email
Conduct a telephone survey at the end of the call
Conduct a telephone survey after the call
Using Porsline, you can easily integrate your customer survey system with your ticketing system, CRM system (Customer Relationship Management), and the HR system.
Pass the customer and call information to the survey link and create customized links with the ability to answer only once. Then use the report builder in Porsline to have a comprehensive overview of call center feedback data received from your customers.
For more information watch this video «How to use custom variables?».
1. Send the survey link via SMS
In this method, the response rate is usually very high, but of course, you must have the customer's mobile phone number. On Porsline, you can rest assured that the survey form is mobile compatible and can be viewed and used on any mobile device. Besides, all the collected information can be transferred to the CRM system using Porsline API (Application Programming Interface).
2. Send the survey link via email
This method of collecting customer feedback is very cost-effective, but you should also consider the frequency with which your customers check their emails. Generally speaking, this method has a lower response rate than using SMSs. However, using email notifications can increase the response rate by up to 30%.
Keep in mind that an email notification should not be sent more than once.
3. Conduct a telephone survey at the end of the call
In this method, you can obtain call center feedback from customers immediately. If the number of calls is very high, using this method is not effective because it will lengthen the Hold Time in the call center. Generally, in this type of survey, it is not possible to receive qualitative data or examine different dimensions of customer satisfaction.
4. Conduct a telephone survey after the call
Specialists are responsible for calling customers and getting their feedback. Although this method has a high response rate, you should keep in mind that in the previous three methods, the customer has the right to choose whether or not to respond. Whereas, in this method, the organization actually makes uncoordinated calls to customers to get their feedback.
Additionally, there should be specific instructions for recording call center feedback so that the specialist can accurately record the qualitative data collected.
It is generally said that in this type of customer survey, such as face-to-face interviews, people may not honestly reflect negative points. Therefore, the tone and words used by the specialist who conducts the survey are of great importance.
Implement this method of collecting customer feedback using Porsline features such as instant reporting and statistical analysis to make the right decisions and accelerate improvement in your organization.
What questions should be asked in a call center satisfaction survey?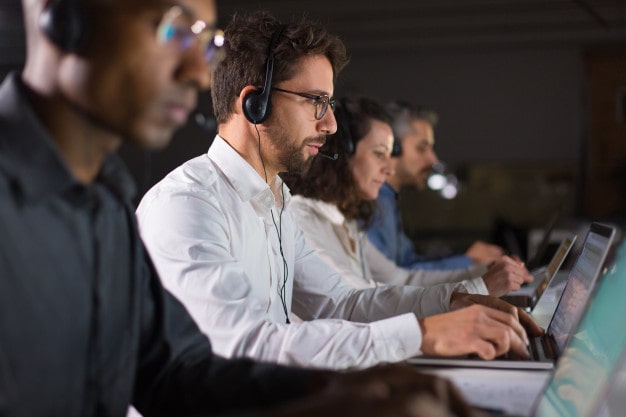 The content of the call center customer satisfaction survey questions depends on the methodology and indexes being measured. For example, if you are using the NPS, CES, or CSAT indexes, the questions in the Customer Satisfaction Survey will be clear.
In addition, we present below a Call Center Customer Satisfaction Measurement Survey Template. It contains general questions related to customer satisfaction and special questions related to the knowledge, speed, and behavior of the call center specialists.
Call Center Customer Satisfaction Survey Template
Final recommendations
A Call Center Customer Satisfaction Survey is a transactional survey.
Do not weigh the customer down with text messages, emails, or phone calls. Rather, smartly choose random samples from different customer segments based on pre-defined criteria and then send the online call center customer satisfaction survey link to these segments of customers.
Do not conduct a transactional survey with one customer more than twice a month so that you can always have a good response rate.
You can also offer incentives to increase the response rate to the customer survey, but this could be quite costly for the organization. So, The most effective way is to show customers that you are employing their feedback to come up with improvements that will eventually benefit them. In other words, share improvement actions and their results with customers so that this interaction window is always open.
Design a short survey that can be answered in a maximum of 3 minutes.
Do not directly punish the call center specialist for negative call center feedback from customers. Avoid sending the message that customer feedback is a punitive tool. On the contrary, you should present it as a step towards enhancing your team's efficiency and competence.