Sample Questions one must ask in a Customer Survey Questionnaire
Reading Time: 8 minutes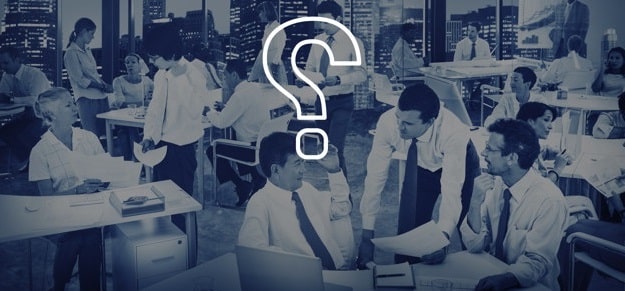 Most of the big and successful companies in the world have been recently trying to put customers at the center of their strategies. However, everyone should keep in mind that because we live in an information age, people's knowledge and awareness of almost everything in our world have dramatically increased. Therefore, only companies that focus on customers' needs and measure their satisfaction by using Customer Survey questions and adopting strategies that guarantee the responding to these needs will come closer to success.
"Loyalty is the key to profitable growth", says Andy Taylor, CEO of Holding Enterprise.
And while many companies do not have any program to achieve Brand Loyalty or even have any plans to measure this loyalty, successful companies know that measuring Customer Satisfaction and Customer Loyalty as well as using the Customer Segmentation process are among the most important golden rules of business.
Customer Survey questions, which are asked to get feedback from customers using various Customer Survey Forms, help CEOs and HR make better decisions to achieve customer loyalty and increase customer satisfaction. Also, these customer survey questions allow them to move forward in keeping their business in the center of the market with a focus on satisfied customers.
In the post «The ultimate guide to Customer Satisfaction measurement tools and importance», we explained what the Customer Satisfaction factor is along with its importance and how to achieve it. In this post, we are going to examine how to ask better customer survey questions through the Customer Expectations Pyramid.
What is the Customer Expectations Pyramid?
The book «First, Break All the Rules!», Published by Gallup Institute, describes the four-tier Customer Expectations Pyramid that should be considered in customer satisfaction studies. Gradually, the closer and stronger the relationship is formed with the customer, the more his/her expectations are likely to increase. In other words, to increase customer satisfaction, organizations must focus on all four levels of the expectation pyramid.
These four levels, from bottom to top, are as follows:
The first level – (Accuracy): If you are unable to provide what the customer wants at the right time, you will naturally not be the customer's first choice. For example, Customers expect that the hotel will give them the same room they have booked.
No matter how good your customers are, you will fail very quickly if your brand does not succeed in giving the customers what they want.
The second level – (Availability): After the purchase, customers should feel that you are there for them. For example, Customers like to see different branches of a certain hotel in other cities as well. They want you to feel your support 24 hours a day. They expect their favorite restaurant to have parking. Customers are also more willing to buy from companies that are more available.
The third level – (Partnership): Beyond merely producing and delivering a product, customers need to be assured that you understand their needs and have a consistent, personal relationship with them.
Customers love someone who listens to their talks, complaints, and opinions. Consequently, companies that understand their customers in all respects and put themselves in their shoes bring greater customer satisfaction and go one step further than their competitors.
You can get feedback from customers and send it directly to the concerned department in order to record customer feedback and increase partnership with them by using an online survey form and activating the webhook on Porsline.
The fourth level – (Advice): The most advanced level of customer expectation occurs when they seek your advice. Customers expect you to help them better know how to use your product, which should have a significant impact on their business or life. They feel closer to the brand when they can learn something from you.
How to measure and meet customer expectations?
The purpose of the Customer Satisfaction Survey is not simply to ask how satisfied the customer is with your product. The survey you design should be able to assess all four levels of customer expectations so that you can make the right decisions for your business by analyzing the gap between reality and customer expectations.
Now that you are familiar with the Customer Segmentation process and how to achieve Customer Satisfaction, you need to ask precise questions to find out, from a customer perspective, in which part of the pyramid you are.
For example, customers will feel more cooperative when employees take responsibility for them. So in order to meet the customers' needs, you must prepare and qualify your employees in the first place so that they use the right words and the right tone while speaking with customers.
To be able to ask questions concerning the level of customer expectations and see at which level your customers are in the Customer Expectations Pyramid, use these questions:
Accuracy: For example, "Did you receive the product on time, as you expected?".
Availability: For example, "Did the speed of answering your questions line up to your expectations?".
Partnership: For example, "Do you think our experts have helped your organization preventively so far?".
– Asking customers about the partnership will not only help in evaluating their interests, but you can also use it to hire employees with specific specialties or develop special training programs.
Advice: For example, "Have we succeeded so far in providing advice or a suggestion to give you a competitive advantage?".
– This question goes beyond purchasing a product by a customer and providing basic training in it. Consider how much of a role your organization has played in the success of the customer's organization or in improving the customer's quality of life.
Sample Customer Survey Questions
In order to be able to measure your customers' satisfaction, you should ask them to fill out these three customer satisfaction surveys and answer these three main questions. You can also ask these questions in the Customer Satisfaction form:
How has your experience been with our services or products? (CSAT Customer Satisfaction Survey)
Customer Satisfaction Survey Template
Could our product or service solve your problem? (CES Customer Experience Assessment Survey)
How likely is it that you will introduce our product or service to your friends or colleagues? (Determining the NPS – Net Promoter Score Survey)
Along with these questions, you can use a variety of ready-made customer survey question forms and ready-made templates for customer surveys on Porsline and then easily submit them to your audience.
You can also ask the following questions in any part of your survey:
Product use
How often do you use this product or service?
Have you been able to achieve your goals using this product?
Which part of the product or service was most appealing to you?
If you could upgrade the product, what part would you improve?
Which of the following describes our product or service?
A) Full of problems
B) Good but has limited problems
C) Excellent
D) Unique
Which features of our website are most valuable to you?
A) The design
B) The ability to «Add logic» and use Advanced Filters
C) The ability to create a "Thank You page"
D) The possibility to use "Custom Variables"
E) The ability to send Notification emails
F) The possibility to create a variety of surveys, forms, and quizzes
Rating Scale questions to measure Satisfaction
On a scale from 1 to 10 (1 being the lowest and 10 the highest) How satisfied are you with our services?
Use emojis or images (from happy to sad) and determine customer satisfaction level.
Open-ended questions
Tell us in your own words how you feel about our brand.
How can we improve your experience?
How can our staff help you?
Do you have any other comments or feedback to tell us?
To create a variety of free Customer Survey Questionnaires, register on Porsline and create your own surveys. Watch the following video for more information:

Conclusion
By using customer survey questions, you can prepare an online survey questionnaire and send it to your customers. Additionally, by correctly designing and formulating these questions, you can get your customers' opinions more easily and quickly. Also, asking the right questions without bias will help you get reliable and credible data.
To get such results, you can use Porsline Customer Satisfaction Survey and achieve a fundamental change in your customer service during a short time thanks to the ready-made templates offered by Porsline.