A Step-by-step Guide to Conducting Market Research Surveys
Reading Time: 17 minutes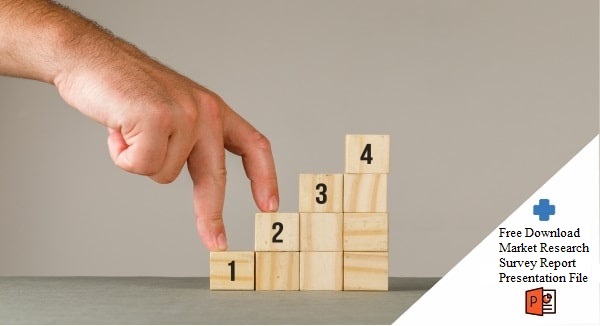 Market research is the first step in turning the idea of a product or service into an acceptable commercial activity in the market. Companies that know how and when to use market research surveys and successfully carry out the key market research stages have a valuable competitive advantage over their competitors in achieving customer awareness, which leads to their organic growth.
In your opinion, what are the similarities between Phillips, Netflix, and Amazon? At first glance, one might say there are not any, as Philips was founded in the 19th century while there is no value to Netflix and Amazon without the internet.
However, the common factor among these companies is that they have grown because they understood customers' needs better than their competitors. The main reason for this growth is the strong belief in awareness-raising and the effective use of various tools so that the company can get better answers.
A better understanding of customers' needs is considered a strategic requirement, as the daily needs of clients change with the increasing growth of the markets, new technologies, and changing business models.
Yet, many companies still spend a huge budget of money on old technologies or forget about this very important part of their work and progress based on assumptions and speculation.
In this article, we will talk about the key market research stages and how to fully analyze the results of marketing research process activity.
Why market research?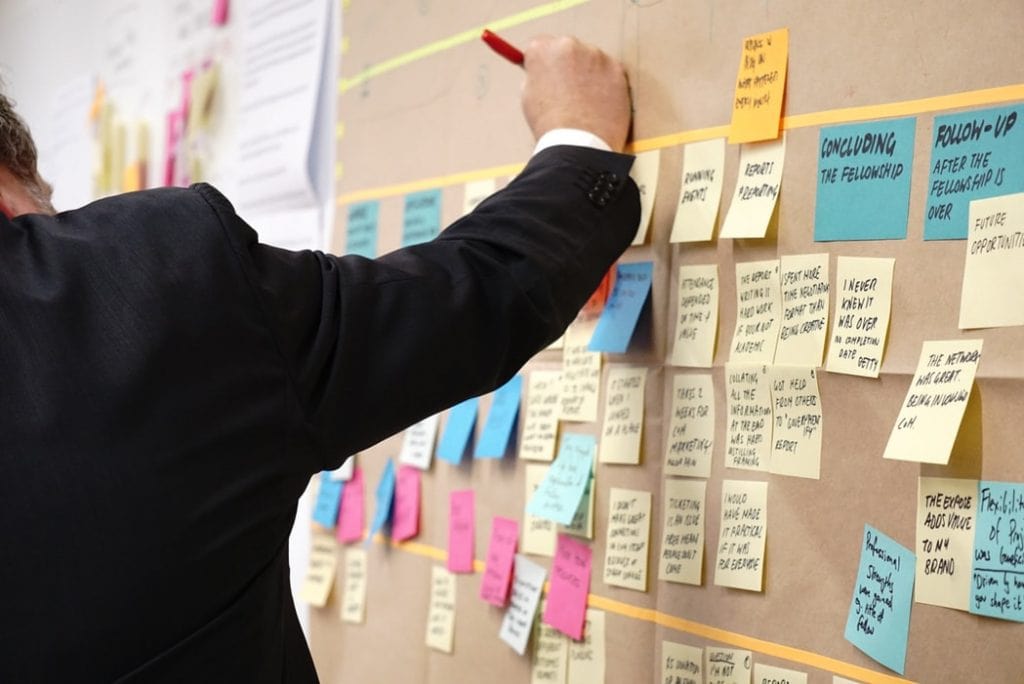 In his book "Market Research in Practice", Paul Hague says:
"Gathering any kind of real information related to decision making can be considered as part of market research"
He also argues that in recent years, with the increasing use of market research, researchers have sought to use models that make their data more valid. Market research approach can be used to assess customer satisfaction, customer loyalty to the brand or the NPS index survey, advertising test, market size, and resource share assessment, also, a new product test survey to measure customer use and behavior towards this product, and identify optimal pricing strategies, the brand impact, and effective market division strategies.
Paul believes that there is a big difference between doing research on the general public and doing research on the real buyers from the company. He says market research is the intelligence that helps us make the most credible and right marketing decision.
In general, we can say that small and large firms must conduct market research stages before breaking into a new market for the following reasons:
Market research helps you strengthen your position in the market. You must have heard the famous saying: "knowledge is power". Use market research to better see the future and get a better view of your market and your clients.
Market research reduces investment risk. The ability to reduce the financial risk of your business is vital and necessary.
You will recognize potential opportunities and possible career risks. As you can determine your pathway risks in basic and secondary research.
Market research focuses on clients' needs and desires. There are many reasons why you put your clients first, as going through market research stages makes you gain a deeper understanding of the personality of your audience.
Market research always keeps you ahead of the competition. With market research, you get to better know your competitors, make important decisions, and implement them before your competitors.
Principles of successful market research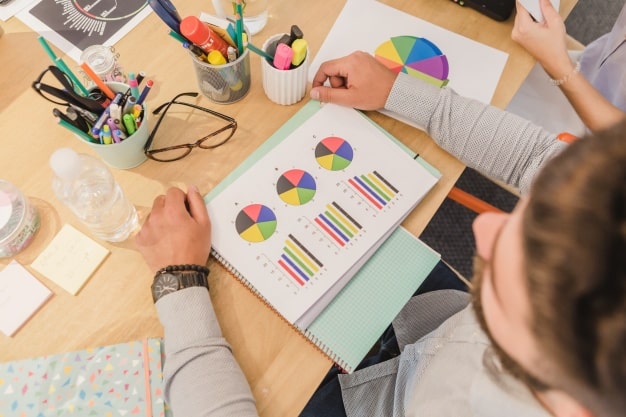 Market research experts usually devote 4 to 8 weeks to market validation. Although this approach is still common in many businesses, this period of time is quite long for startup companies and entrepreneurs using QuickStart methodology, they must complete the full market search in a period of time ranging from 54 hours to a week! This time saving, which can be achieved through the use of a combination of an online survey and face-to-face interview methods has now been welcomed by many marketing managers and market research advisers around the world.
In a Market Idea Validation Questionnaire and Interview, you have to answer three questions:
Who are the people included by the target market?
Is the idea of the product or service required and accepted?
How much money do people wish to pay for that?
Target market: You may have in your mind a perception of your clients and the target market even before defining the exact product or service. However, the truth is that you should not rely on intuition, speculation, and hypotheses, but rather you have to know the target market.
Therefore, you should include in your survey questions to collect demographic information such as income, age, and gender if your company operates on a business-to-consumer model (B2C), or to collect information about the business companies such as the type of business, related industry, business role in business-to-business transactions (B2B), in addition to behavioral questions about the lifestyle or business style of the target market and the objectives of such businesses. This kind of question is called screening questions in market research.
For example, if your idea is an app, ask how and how long a mobile phone is used, and if your idea is a snack, ask about dietary habits so you can access your major audience while increasing the credibility of the results.
Cleverly ask 4 to 5 questions that you think will indicate people's interest in your idea. While writing questions in this section, think about how you can get to your audience:
Are you doing this in actual social networks spaces? Through influencers? Or by means of stimulus and tempting offers?
When the data-gathering phase is completed, you can use this information to classify and divide the market. You can also identify, with the information in the market research survey, individuals or groups who are motivated to do a face-to-face interview and examine the idea of a service or product more closely.
On Porsline, you can use the "Advanced Multi-Level Filtering" feature for market classification.
Demand for a product or service: To measure demand, ask first about a similar product or service and current competitors. Do people use competitive products? What are the weaknesses of these products or services? How and where did they first know about this product or this service?
Then describe the idea of your product or service and ask about the initial impact of this idea on the lifestyle or business in the target market. The idea can be described as a video clip or sentence, and people should be able to read your text in 20 seconds or watch the video in 40 seconds. The aim is to verify the validity of the idea and not to study the functional details, so briefly describe the idea of the product or service.
Then ask your audience an evaluation question: How likely is it to buy this product or this service? By using the "Add logic" feature, ask respondents, who answered "no, absolutely not", why they did that.
Willingness to pay money (WTP): Use the Van Westendorp method to measure people's willingness to pay, ask four open-ended questions, including:
At what price would you consider this product/service to be so expensive that you would not consider buying it?
At what price would you consider this product/service to be priced so low that you would feel the quality could not be very good?
At what price would you consider this product/service starting to get expensive, so that it is not out of the question, but you would have to give some thought to buying it?
At what price would you consider this product/service to be a bargain—a great buy for the money?
In business transactions between companies (B2B), it is generally appropriate to collect data from about 200 questionnaires and conduct 20 to 30 interviews to verify the new product or service market, while in Business-to-Customer markets (B2C) this number must be much higher so that the results are statistically reliable.
What are the market research stages?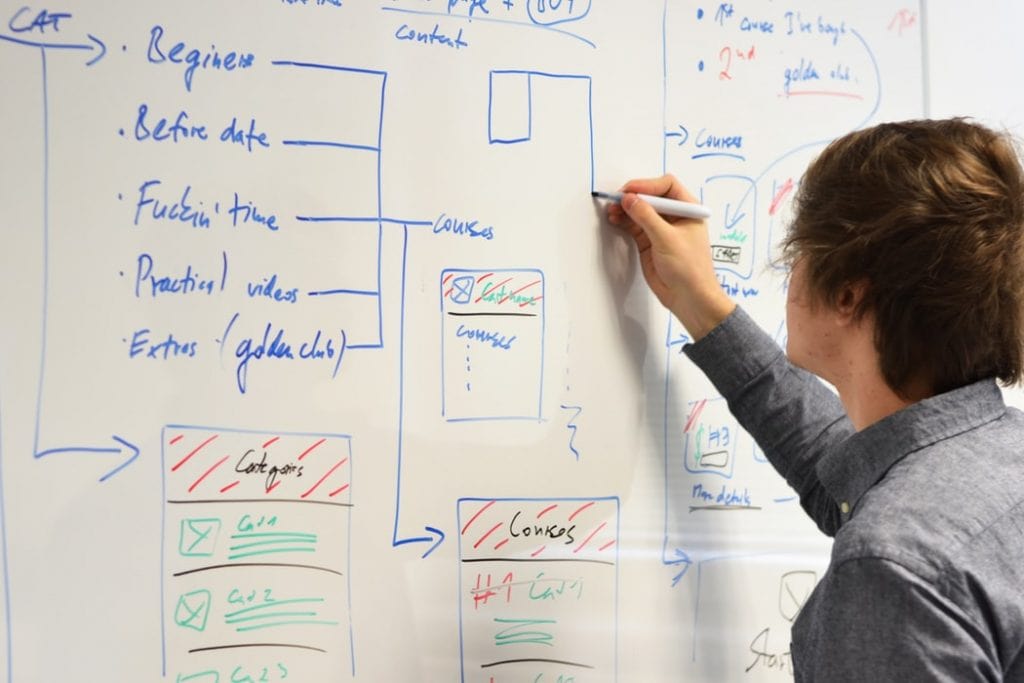 Paul Hague's perspective, regarding the market research stages, differs slightly from other theorists. Paul says that market research stages must be done differently because it is a systematic process for collecting, analyzing, and interpreting information for making marketing decisions.
You can consider market research a one-time process with several specific needs in mind. Such research is called ad hoc research. In another case, you can consider market research a continuous process that regularly monitors the market share of your product or brand.
The aim of both types of processes may be quite different, but in the end, the steps you have to take to go through the market search stages are the same in both processes. The figure below shows the approach of market research stages:
What are the 5 market research stages?
The first step of market research stages: Summary or Background
The first step of the market research stages is to obtain a summary or background of the problem or situation and to know what information is required to make a decision.
In market research, if you can define the problem well, you have already solved half of it. The frequently asked questions about the market research stages illustrate the strategic methodology for designing questions and exactly indicate what it means to define the problem.
If you can explain the matter well, you will understand the purpose of preparing the market research survey, which gives you the answer you are ultimately waiting for, and then you will know how to use it. If you cannot resolve the matter clearly, your efforts will go to waste.
As for the objectives of the market research survey, determine the purpose of this research and what specific information you are supposed to obtain.
Answer these questions when you want to get a market research background:
What is to be done after the market research is finished? What are the risks if we do not do this research?
What is the reason behind a certain problem or situation?
What information do we have so far about areas of the research?
Who is the target group in the research?
What specific information do you need for this research (e.g., market size, trends, buyer behavior, customer satisfaction, customer needs, and aggregation)?
How much is the budget?
Do you have any idea about how to do the research?
Is there a need for a specific report in advance?
When are you going to need the results of this study?
The second step of market research stages: Preparation or design of a research proposal
You need a plan to know how you are supposed to achieve your goals and how to get information. This plan is actually the research proposal or design. In this proposal, you need to determine how you want to use quantitative and qualitative methods in market research stages, whom you are going to interview, and what methods you need to use in order to carry out your research.
In this proposal, which is the second step of the market research stages, you have to determine the resources you will use, and the cost you estimate forth is business. The time you devote to this business is very important too. At this stage, you need to answer these four questions:
What information do you need?
What kind of budget do you wish to work with?
When are you going to need the results?
How accurate are the results of this research?
The third step of market research stages: Design and implementation of a market search method
You can use both quantitative and qualitative research methods to do market research. Qualitative research is usually the first step in the Big Market Research Program. It helps researchers better understand the nature of the people interviewed. Besides, the knowledge of the behaviors and factors affecting their choice will also help you obtain a more organized questionnaire in the subsequent market research stages.
You can use qualitative research only in a New Product Test survey, a new product brainstorm, and in an Advertising Test survey.
In quantitative research, which usually complements qualitative research, you can use new and up-to-date methods available to you. To succeed in quantitative analysis, look at the consumers in your domain and look at their behavior and motivation when they shop. You can also use the digital world, where social networks and user-behavior analysis sites allow you to better identify your audience.
Nowadays, quantitative research questionnaires are usually done online or over the phone. This type of research is done to show the structure and size of the market and to examine and determine the level of brand awareness. On Porsline, you can use a variety of online market research survey forms for free.
After you choose the research method, it is time to design your questions. To obtain more accurate and correct results on Porsline you can use a variety of linear scale questions, logic branching, types of filters. You can also design your own brand survey with just a few simple drags and drops.
The fourth step of market research stages: Data analysis:
The final output of your work is data. To be able to easily turn your data into a result, sum up your data. To do so, you can classify it into associated groups. If you have done the market research stages using Porsline, you could see all these results in tables or graphs and get the final output when the time for the questionnaire is up.
The fifth step of market research stages: Report and outcome

Reporting on market research has changed a lot in recent years. Although several thousand words have been written and delivered to managers in the past, all these steps are now done through PowerPoint, where images and tables are often used in the presentation file to illustrate the results. Here you can download the editable market research report template for free and use it to send your report. You can also use these methods during the data analysis and the preparation of your report.
Five Forces Model:
In this method, you can examine your industry by analyzing 5 different characteristics, strengths, risks, or competitors. These five forces include:
Competition in the industry.
Threat of new entrants into the industry.
Threat of substitution.
Power of customers.
Power of suppliers.
SWOT Analysis
The SWOT analysis measures Strengths, Weaknesses, Opportunities, and Threats at the same time. By employing this analysis, you can find areas where you can improve growth, build, and succeed.
Presentation file for a market research report
Click here to download a free PowerPoint file including Market Research Report
Types of the market research surveys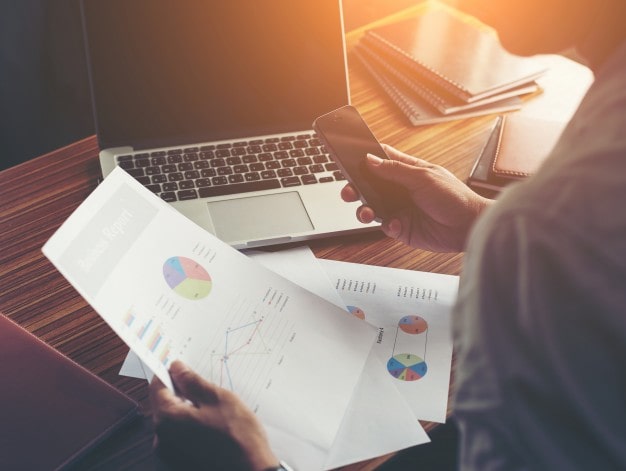 There are many types of market research. The different types of market research surveys have made people and businesses always consider the question of where to start the market research process? How to design a market research survey? What questions for the market research survey should be asked?
Here we show you 15 types of surveys for market research that are common among leading companies so that you can make the right decision according to your needs.
Market Views
Market views are conducted to determine the market size and share. This type of market research survey provides basic information about the market growth, competitive position, and the market share traceability of a product.
Market Segmentation
Who are customers, who are not customers, and why? This type of market research survey generally provides a description of the various market segments and a market share analysis.
Conducting surveys to identify the customer's purchase process
Currently, at which stage of the process of accepting the product or service is the potential customer? This type of market research survey provides information on market awareness, customers' intentions, and goals for purchasing, product testing, and acceptance.
Understanding the customer's buying behavior
This type of market research survey focuses on the current customer. The goal is to get to know customers' interests, motives, and reasons for buying so that you can better understand how to gain their loyalty and increase sales.
Surveying customer expectations and views
Is the product in line with customer expectations? What is the customer's opinion about the product or company? This type of market research survey is important for building and formulating an advertising strategy.
Client Trust, Loyalty, and Retention Analysis Survey
This market research survey is generally used for expensive luxurious products that require a lengthy process for making the buying decision because it creates a deep understanding of the product and company.
New product Concept Testing(market research survey for a new product)
It is conducted in the early stages of manufacturing a new product, where the level of interest in the product, its acceptance, and the probability of its purchase are among the most important indicators evaluated in this type of market research survey.
Study of acceptance and demand for a new product
This study is conducted to assess the demand for a new product that has not yet been produced. In this type of study, the market share and demand for competing products are evaluated.
Exploring product/service usage habits
How, where, and when do people use the product? Data for this type of study must be collected in a real environment.
Realization of product expectations survey
In this type of market research survey, the evaluation is done depending on a set of product values (tangible and intangible). Have expectations, built on advertising, product packaging, and appearance, actually been achieved in product functions and features?
Product competitive analysis survey
"How does the market see us/our product compared to the competitors or the competitors' product?" In this type of market research survey, the similarity between the characteristics and features of the company's product and competitors is usually analyzed using Multidimensional Scaling techniques.
Brand special value survey
What is the psychological value of the brand in the market? Brand special value is a combination of brand awareness, brand quality, brand loyalty, and brand image.
Advertising Effectiveness Survey (Message and Media)
This type of market research survey is conducted with the aim of evaluating the effectiveness of the advertisement in order to know the respondent's feelings and experience after having watched the advertisement and to assess the level of his/her tendency towards the desired goal (increasing awareness, repetitive purchase, purchase, new features of the product, etc.).
Sales forecasting and market monitoring
This type of market research questionnaire includes experts' opinion survey, assessment of purchase intent (what the buyer personally stated about the likelihood of a refurbished purchase), and correlation analysis between product features and the purchase decision.
Product Pricing survey
Product pricing studies evaluate changes in demand and price and determine the minimum and maximum price. The Van Westendorp Price Sensitivity Meter (PSM)is one of the pricing survey methods in market research.
Final advice: Make sure you use the market research stages to develop your business
Conducting market research stages is an experience that, if done properly, could be an eye-opener to a lot of facts. Even if you think that you know your market and your customers well, conducting this study will open up new channels and innovative avenues for you.
To conduct market research stages, use an appropriate market research program that offers you accurate and advanced potential.