The Best Time to Send a Customer Satisfaction Survey
Reading Time: 6 minutes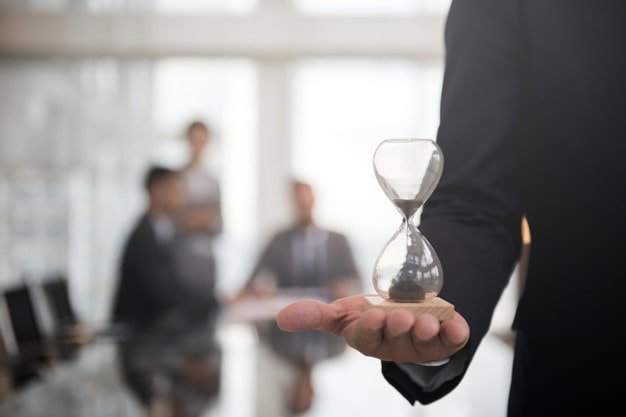 If you want to measure customer satisfaction correctly, you need to have a good knowledge of customer satisfaction measurement techniques. One of the important techniques that you should use to increase customer satisfaction is to wisely choose the best time to send customer satisfaction surveys.
A long-term study published by Harvard Business Review magazine on the impact of customer satisfaction surveys reported that: «Customers who filled out the satisfaction survey were more likely to make purchases and be more profitable. Whereas the likelihood of customer defection increases among customers whose feedback is not received».
Various studies emphasize that there is a direct relationship between customer satisfaction and customer experience, loyalty, as well as revenue growth rate.
In the world of tweets, likes and emojis, rapid response to customer requests is not an option but has become a common standard. If you do not listen to the voice of the customer, your competitors will certainly do so.
Online satisfaction measurement is one of the best ways to gather real-time information and shape smart decisions and actions to achieve customer satisfaction and loyalty.
The question that may arise for some companies is «When is the best time to conduct a customer satisfaction survey?» In this post, we will fully answer this question.
The best time to send a Customer Satisfaction Survey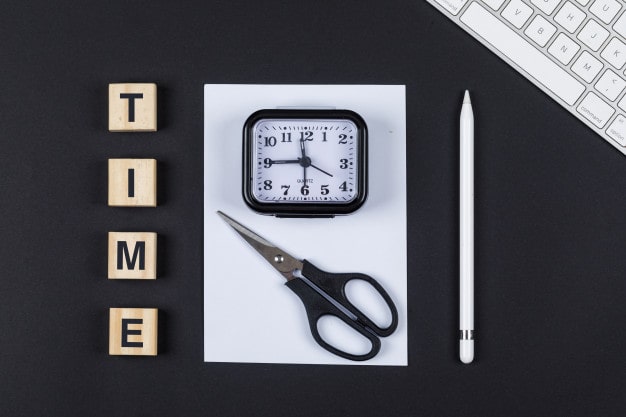 Consider the current situation of several companies. They survey customer satisfaction only once a year using a ready survey form that they distribute so that customers respond to it and the final report is delivered to the CEO of the company after three months. Customers are not informed of the changes and decisions that their feedback has led to.
Throughout the year, many customers may be dissatisfied while the organization and people in charge are unaware of this. They simply wait for the next year's satisfaction survey date to ask the same old questions again!
So, to get the highest response rate and more accurate feedback, it is better to know the best time to send your customer satisfaction survey, which is when your customer's mind is ready to provide you with more accurate and correct feedback.
Ideally, you should conduct regular customer surveys and be aware of the customer experience in communicating with your brand at different times.
For instance, sending a survey immediately after purchasing a product or service helps you understand the customer experience regarding this purchase.
Therefore, we recommend that you conduct a customer satisfaction survey in the following situations:
Up to a maximum of 24 hours after providing a service or closing a purchase
If customers are satisfied with their purchase and have a good experience, you can be sure that they will come and buy from you again.
By sending a customer satisfaction survey immediately after the purchase, customers can answer your questions with an open mind and inform you about the efficiency and quality of your product.
Why should customer satisfaction be measured?
Up to 24 hours after an event, phone call, defect/malfunction report, or software installation
It is very important to know your customers' opinions about how different parts of your organization communicate and respond.
Customer satisfaction surveys in such cases tell you how satisfied your customers are with the services they have received and to which extent you have been able to meet their expectations.
What methods to implement for increasing customer satisfaction?
When customers use your brand website or social media platforms
One of the best times to conduct a customer survey is when the customer is having a new experience with you. If the customer experience is negative, then 91% of dissatisfied customers will defect and leave your brand, which causes churn/attrition. However, if you can find out about their experience immediately after interacting with your brand on the website or through social media, you can investigate the reasons for their dissatisfaction and fix it.
Before making significant changes to your brand or website
We are all looking for a change for the better, but you have to keep in mind that some big changes may always appeal to your loyal customers.
That is why sending out a customer satisfaction survey to the loyal customers' segment before making these changes allows you to inform them of the upcoming change and receive their feedback on it.
Also, research has shown that the best times to send a customer satisfaction survey are either in the morning around 09:00 to 11:00 AM, or in the early afternoon between 01:00 and 03:00 PM.
Based on the Smartinsights report, the best days to get the best outcomes from a customer satisfaction survey in B2B businesses are working days of the week.
Everyone has long realized that Tuesday and Thursday are the best days to send a survey. This has also been confirmed by studies conducted by Porsline.
Consider the following points in mind when conducting an online satisfaction survey:
Do not just ask questions about customer satisfaction or dissatisfaction.
With a few more questions, try to have an accurate understanding of the customer's goals and expectations and thoroughly analyze your customer profile in your organization.
Inform the customer about the decisions made based on receiving their feedback.
The customer feedback loop starts with receiving the customer's opinion and ends with making decisions and taking actions by your organization. Failure to close this loop will reduce your organization's chances of receiving customer feedback and subsequently reduce customer loyalty.
Do not overburden the customer with too many surveys.
Receiving feedback from the customer should be done smartly and only when necessary. Imagine that you are a customer of an online service and you are surveyed with every order you make or after every phone call you are asked not to hang up and take part in a survey. This will eventually lead you to lose interest in such surveys.
Design different survey questions for specific time periods.
When an organization uses the same satisfaction survey form every year, it means that it has not made any significant changes over the years. So how would an organization like that expect the customer to believe that the feedback he/she provided would ever lead to any improvement and change!?
Design your questions to fit different customer segments.
Conducting surveys can be the first step towards customer segmentation, which is quite important in any business because your customers will not all answer the same questions since they do not have the same need or problems.
These simple tips have been part of the world's best corporate experiences on the topic of customer satisfaction measurement techniques.
Conclusion
The right timing of sending a customer satisfaction survey will help you increase your response rate and get better results. And if you receive valid, logical results from customer feedback, you can make significant changes in your organization based on valuable data.
Sign in now to create a customer survey questionnaire on Porsline and design a complete and accurate form using the free Customer Satisfaction Survey Template.
Reference for "long-term customer satisfaction results":